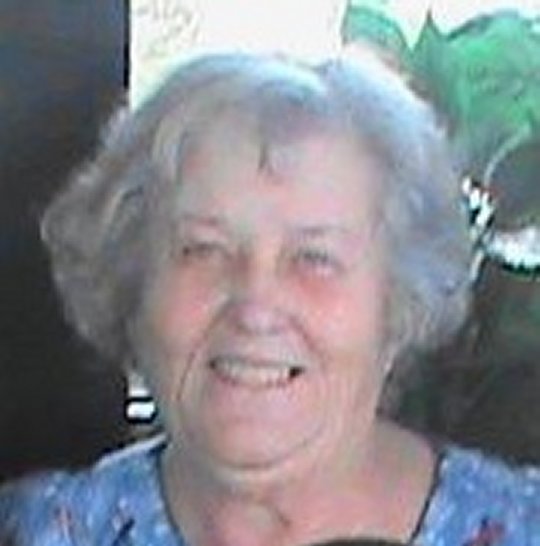 Lola Pauline "Polly" Mercer
Saturday, December 30, 2017 – 1:00 P.M.
Lola Pauline "Polly" Mercer age 75, of Nancy, Kentucky passed from this life on Thursday, December 28, 2017 at the Hospice of Lake Cumberland, Jean Waddle Care Center in Somerset.
She was born on February 10, 1942 in the Squid Community of Pulaski County, Kentucky, daughter of the late Ostel and Mary Garner Roberts. However, she was raised by her grandparents Nicholas and Lulu Francis Conner.
Polly furthered her education after high school with 2 years of college. She was a retired Quality Control Specialist with the General Electric Plant of Somerset. Polly took pride in her work as a dedicated employee with several years of exemplary service. She was of the Baptist Faith, a member of Jordan Baptist Church and a former member of Denham Street Baptist Church. . Polly was a loving, kind and generous person, who enjoyed helping others. She enjoyed spending time with her family and friends and will be sadly missed by those who knew and loved her. Our loss is Heaven's gain.
Besides her parents, she is preceded in death by an infant son, a sister; Zelma Christine Suhre, and three brothers; Wendell Roberts, Winfred (Bue) Roberts and Nick Roberts
Polly leaves behind to cherish her memories; her husband; Daryl "Cotton" Mercer of Nancy, two sons; George (Katalyn) Mercer of Nancy, and Lego – Perez of Somerset, two daughters; Tammy (Garrett) Lange of Tell City, Indiana and Rosanna Gail (Fred) Vaughn of Berea, two sisters; Louise Myers and Geyneal (Guy) Palmer, grandchildren; Garrett Dwayne Mercer, Sierra Lange, Asa Lange, Lex Lange, Fred Vaughn and Anne Vaughn as well as a host of other relatives and friends.
Visitation will be from 11:00 a.m. until 1:00 p.m. on Saturday, December 30, 2017 in the Chapel of Southern Oaks Funeral Home.
Funeral Services will be at 1:00 p.m. in the Chapel of Southern Oaks Funeral Home with Bro. Billy Miller, Bro. Jerry Frye, Bro. David Muse and Bro. Jeff Griffith officiating
Interment will be in the Southern Oaks Cemetery
Southern Oaks Funeral Home is entrusted with the arrangements for Mrs. Lola Pauline "Polly" Mercer.