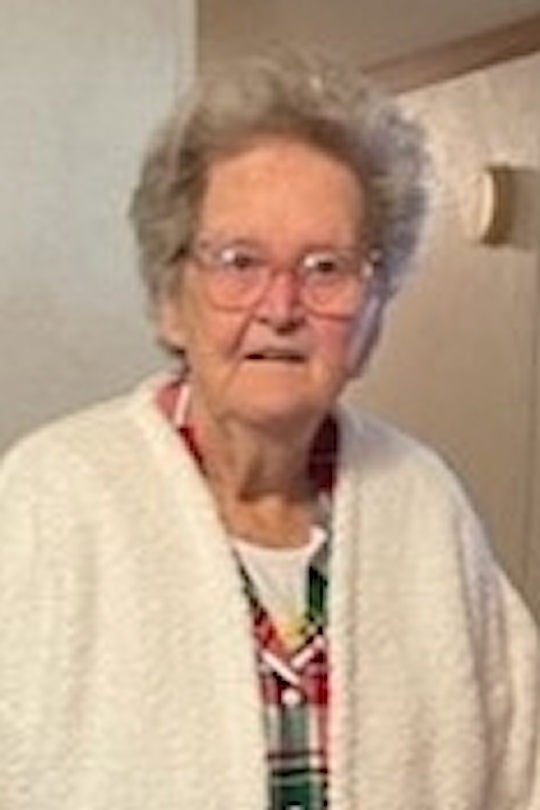 Louise McMullin
Tuesday, April 5, 2022 at 1:00 P.M.
Louise McMullin of Tateville, Kentucky, passed from this life on Tuesday, March 29, 2022 after a lengthy illness. She was 92 years old and one of 20 siblings. Louise was a loyal and faithful servant of God and a lifelong member of Grave Hill Baptist Church. She was loved by all who knew her.
Louise was preceded in death by her husband of 48 years (Leo), her infant son (James Leon), her eldest daughter (Loretta Lovell) and all of her siblings. Louise is survived by her 3 children Brenda McGowan (Ray); Dale McMullin (Sherry); and Netta Phelps, as well as her son-in-law, Bruce Lovell, and 6 grandchildren Stephanie Clark (David); Johnny Lovell (Jody); Crystal Tallent (Donovan); Angel Tiller (Larry); Amy Walthour (Tim); and Carla Venhoff (Chris). Louise is also survived by 12 great grandchildren Tori Ovington (Ricky); Taylor Lewis (Dominique III); siblings Brayden, Jasper and Riley Tallent; siblings Kaylee and Marissa Lovell; Samuel Tiller; siblings Isaac, Noah and Elijah Walthour; and Logan Venhoff, as well as 3 great great-grandchildren, Dominique Lewis IV and siblings Leo Brumley and Oaklynn Ovington.
Visitation will be held on Tuesday, April 5, 2022 at Grave Hill Baptist Church from 11 A.M. to 1 P.M. at the church with a funeral service to begin at 1 P.M. with Bro. Darry Hatfield officiating. Burial will follow in Grave Hill Cemetery. Southern Oaks Funeral Home is entrusted with the arrangements for Louise McMullin.