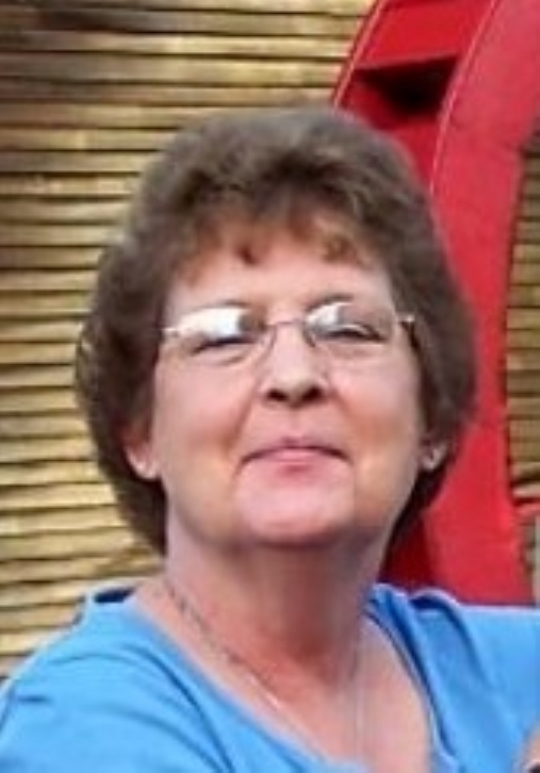 Lucy Louise Carrender
Sunday, January 12, 2020 –
2:30 P.M.
Lucy Louise Carrender age 68, of Somerset, Kentucky passed from this life at the Bowling Green Medical Center, Thursday, January 9, 2020 following a long illness.
Lucy was born in Quinton, Ky to the late Rilda Daniel and Richard Carrender on September 23, 1951. Lucy was a member of Liberty Baptist Church in Kidder, Ky. She worked for Burnside Elementary School as a cook for many years. She served many children, including many nieces and nephews that she always gave a little extra. Lucy's journey through this life brought her from a beloved daughter and sister, to a loving mother, grandmother, and great-grandmother. The most important thing in the world to Lucy was her family, whom she enjoyed every moment with, from family gatherings, camping, vacationing, singing, playing music and writing songs. One of her favorite things to do was to gather up with her brother, Tom and her sister, Doraetta, along with other family members singing, playing music, and enjoying a good meal. Lucy had fond memories of her childhood, growing up with her many brothers and sisters from sitting with her mom tacking a quilt on the floor, to spreading a blanket on the lawn in the summer having water fights and eating watermelon. Lucy's day was brightened by spending time with her children. She was so proud of each of them. It didn't matter to her if it was eating a bowl of ice cream together, a full meal or just sitting together to visit. Lucy enjoyed every minute of being a mom, grandmother, and great-grandmother.
She was preceded in death by her parents; the father of her children, Herbert L. Neeley; her brother; Jody Carrender, and a sister, Doraetta Chriswell.
She is survived by her daughter, Melissa and Jim Keeney of Somerset,; a son, Roger Neeley of Russell Springs, Ky; her grandchildren, Craig and Taran Keeney of Somerset; Ciarra and Shone Keeney of Somerset; Chad and Jessie Keeney of Somerset; Allen and Jenny Floyd of Nancy; Bryan Neeley of Somerset; Hank and Samantha Neeley of Russell Springs, Ky; Partrick Buga of Lorain, Ohio; James Warren of Somerset; and twenty great-grandchildren; two sisters, Norma and Gary Hardwick of Bronston; Judy and Clayton Gibson of Somerset; three brothers, Bertie and Betty Hughes of Bronston; Thurman and Darlene Carrender of Bronston; Tom and Kathy Carrender of Bronston.
Visitation will be held Saturday, January 11, 2020 at 5:00 P.M. in the Chapel of the Southern Oaks Funeral Home.
Funeral will be held Sunday, January 12, 2020 at 2:30 P.M. in the Chapel of the Southern Oaks Funeral Home with Bro. Jack Stallsworth officiating.
Burial will be in the New Bronston Cemetery.
Southern Oaks Funeral Home is entrusted with the arrangements for Lucy Louise Carrender.