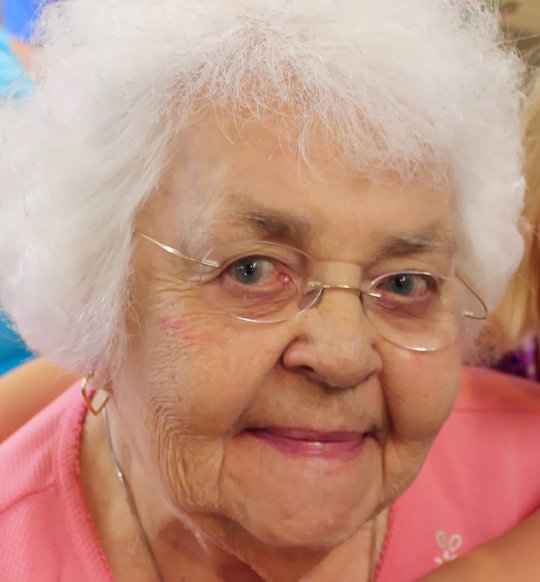 Mabel G. Reese
Wednesday, October 11, 2017 – 1:00 P.M.
Mabel G. Reese, age 90 of Fulton, NY passed away peacefully surrounded by loved ones on Sunday, October 1, 2017 at Hospice of Lake Cumberland-Jean Waddle Care Center.
She lived in Fulton most of her life, and in Somerset, Kentucky for the last 12 years. She was born June 15, 1927 in Fulton, New York, daughter of the late Leon A. Weldon and Gertrude Parker Weldon.
She is survived by her husband of 71 years, George; 2 daughters, JoAnn Emerich (Shiva Kumar) and Sherri Reese (Joe LaMay); 4 grandchildren, Kristin Koval, Shawna (Josh) Bennett, Jeremy (Zoey) Koval and Devon (Anne) Hainey; 7 great-grandchildren Colin, Jacob, Ryan, Lilliah, Emma, Taylor and Kash; niece Carol Pecoy, and nephew Chris (Julie) Pepper.
Besides her parents she was preceded in death by her sister Dorothy (Nelson) Pepper and nephew Nelson Pepper, Jr.
Mabel, a lifetime member of the Order of the Eastern Star and Mt. Pleasant United Methodist Church, of Town of Volney, near Fulton, New York . She retired from Armstrong after 25+ years. She was also a real estate agent and broker for several years.
She was a lifelong artist, enjoying acrylic and toll painting. She and her husband would often combine their talents to create beautiful pieces, George would create something in his workshop and Mabel would paint it. They created many clocks, paintings, shadow and trinket boxes. She was always dedicated to her family. She was much loved and will be greatly missed.
In lieu of flowers, the family asks that you please spread random acts of kindness in her memory and help someone in need.
A celebration of life graveside service will be held in the Mt. Pleasant Cemetery in Fulton, New York on Wednesday, October 11, 2017 at 1:00 o'clock p.m.
With arrangements entrusted to Foster Funeral Home of Fulton
Southern Oaks Funeral Home is entrusted with the arrangements for Mrs. Mabel G. Reese.