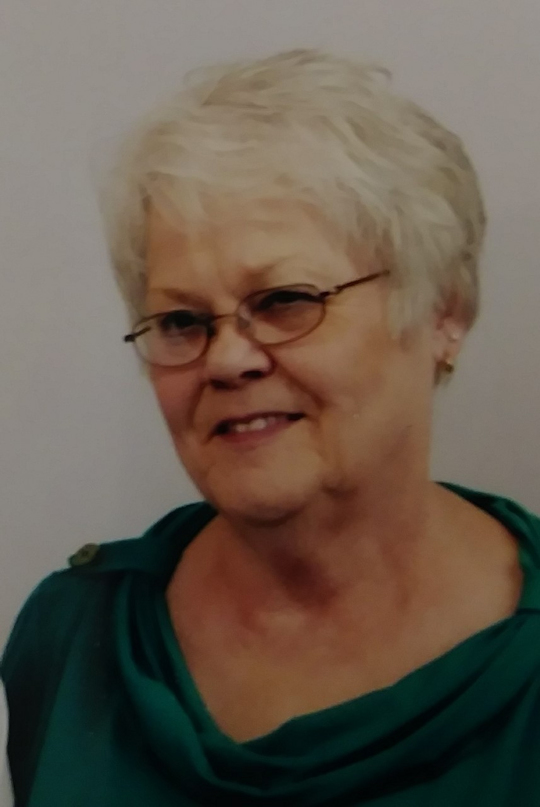 Madalene Robertson
Saturday, June 9, 2019 -12:00 P.M.
Madalene Robertson age 76 of Somerset, Kentucky passed from life Wednesday, June 5, 2019 in Danville, Kentucky.
She was born April 30, 1943 to the late Alpha Roy and Edna Pearl Hammond Roy in Russell Springs, Kentucky.
She was a member of the Oak Hill Baptist Church. She enjoyed singing and good gospel music. She married her love Athel Robertson, June 15, 1958 in Russell County, Kentucky.
She was preceded in death by her parents; brothers, Kenneth Roy and Kendall Roy; a sister, Vada Powell; and Grandchildren Jacob M. Robertson and Whitney A. Robertson.
She is survived by her loving husband, Athel Robertson; sons, Michael A. Robertson (Tammy) of Brownsburg, Indiana; Jon W. Robertson (Hollie) of Avon, Indiana; Stephen L. Robertson (Kim) of Liberty Township, Ohio; sisters and brothers, Faye Wilson; Mavis Cooper; Bonnie Robertson (Mike); Dennis Roy (Pat); Darrel Roy ( Mildred); Gayle Tincher (Jerry); grandchildren, Lanna M. Williams (Kyle) of Sebastian, Florida; Hannah E. Fultz (Alec) of Middletown, Ohio; Emily M. Ginder (Eric) of North Branch, Minnesota; Daniel J. Robertson of Liberty Township, Ohio; Erika Haley of Brownsburg, Indiana; Lillian Agrue of Avon, Indiana.
In lieu of flowers, donations can be made to the Alzheimer's Foundation c/o Southern Oaks Funeral Home.
Visitation will be held Saturday, June 8, 2019 from 4 to 8 P.M. in the chapel of the Southern Oaks Funeral Home, Somerset, Kentucky.
A visitation will be held from 9 A.M. to 12 P.M. at the Speedway General Baptist Church in Indianapolis, Indiana with a funeral service to start at 12 P.M.
Burial will follow in the Washington Park East Cemetery, Indianapolis, Indiana.
Southern Oaks Funeral Home in Somerset, Kentucky and Usher Funeral Home in Indianapolis, Indiana are entrusted with the arrangements for Madalene Robertson.