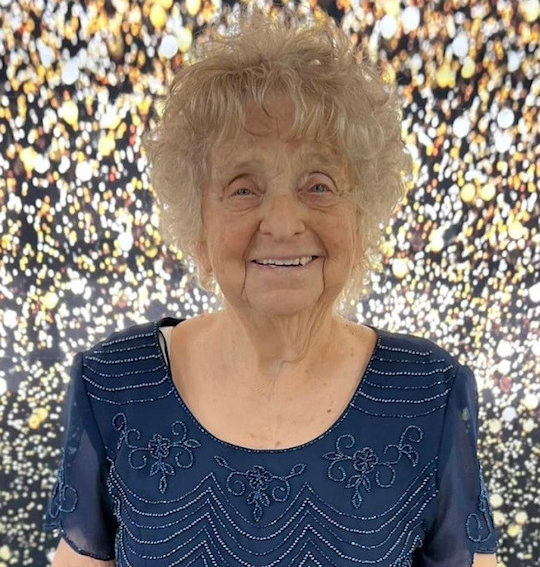 Madeline Ping
Tuesday, September 19, 2023 at 2:00 P.M.
Madeline Ping, age 90, of Somerset, Ky, passed away in the loving care of Hospice at Wayne County Hospital in Monticello, Ky on Monday, September 18, 2023 surrounded by her family. She was born in Dykes, Ky on October 6, 1932 to Jessie O and Gracie Baker Dykes.
While living in Mt. Victory, Madeline married Edward H. Ping with whom she shared three children all of which are left to cherish her memory, Carolyn Holt and Linda Sue Hargis of Somerset and Charles (Karen) Ping of Indiana. Grandchildren, Billy Owens, Allen Owen, Pamala (John) Sawyers and Matthew Harness. Step grandchildren, Lonnie Headley and Misty Hydell both of Indiana. Great grandchildren, Cassidy Ray (Alex) May, Nick and Josh Runyon and a host of nieces, nephews and friends.
Madeline was a life long resident of Pulaski Co., Ky, working for Pulaski Co. Schools, and Lake Cumberland Regional Hospital where she worked as a cook until she retired. In 2003, Madeline married her second husband, Charles E. Ping who preceded her in death. Madeline loved life and lived it to the fullest always with a smile on her face and the offer to cook for you or just bake you some cornbread. Madeline loved to read her Bible, going to church and raising her garden, but Madeline was the happiest in her kitchen, cooking for family and friends or just having her family around her. Madeline was a loving, kind and generous mother and wonderful mother in law, we will miss her greatly, her humming while cooking or sideline coaching of the UK basketball team. Madeline was preceded in death by her parents, Jessie and Gracie Dykes, eight brothers, Ancie, Jessie, Curtis, Commodore, Venice, William, Arthur, Cyrus and Jewell Dykes. Eight sisters, Rose Ella Bradley, Betty Goodin, Geneva Dykes, Eva Dykes, Helen Flynn, Clementine Warren, Flonnie Hardwick and Fern Virlardo.
Visitation will be held on Tuesday, September 19, 2023 from 11-2pm in the Chapel of the Southern Oaks Funeral Home with a funeral service to begin at 2pm with Bro. Ernie Wyatt officiating. Burial will follow in Goodwater Cemetery.
In lieu of flowers, donations can be made to Hospice of Lake Cumberland. Southern Oaks Funeral Home is entrusted with the arrangements for Madeline Ping