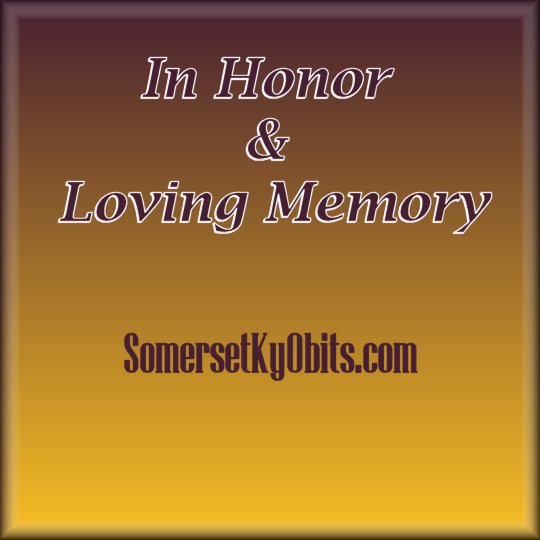 Margie A. Hall
Tuesday, May 14, 2019 – 11:30 A.M.
Margie A. Hall age 72 of Eubank, Kentucky passed from this life Friday, May 10, 2019 at the Lake Cumberland Regional Hospital.
She was born October 11, 1946 to the late Eugene Soloman and Lucille Decker Soloman in Cincinnati, Ohio.
She loved to draw, watching "Little House on the Prairie" and "Walker Texas Ranger", but most of all she loved spending time with her family and friends.
Margie was preceded in death by her parents, Eugene Solomon and Lucille Decker Solomon; her husband, Homer Hall; son, Norman Gibson; and a sister, Geneva Wigs.
She was survived by her daughters, Tracie Hall (Glenn Walker) of Eubank; Stephanie Silvers Larsen of Somerset; sister, Victoria Solomon of Lexington; two grandchildren, Brandie Gibson of Somerset, Jessie Gibson; several great grandchildren; special caregiver, Faith Sizemore; and numerous nieces and nephews. She will be missed by all who knew and loved her.
Visitation will be Monday, May 13, 2019 at 4:00 P.M. in the Chapel of The Southern Oaks Funeral Home with funeral service to follow at 7:00 P.M. in Chapel of The Southern Oaks Funeral Home with Bro. David Green officiating.
A graveside service will be held Tuesday, May 14, 2019 at 11:30 A.M. at the Pilot Cemetery in Waynesburg, Kentucky.
Southern Oaks Funeral Home are entrusted with the arrangements for Margie A. Hall.