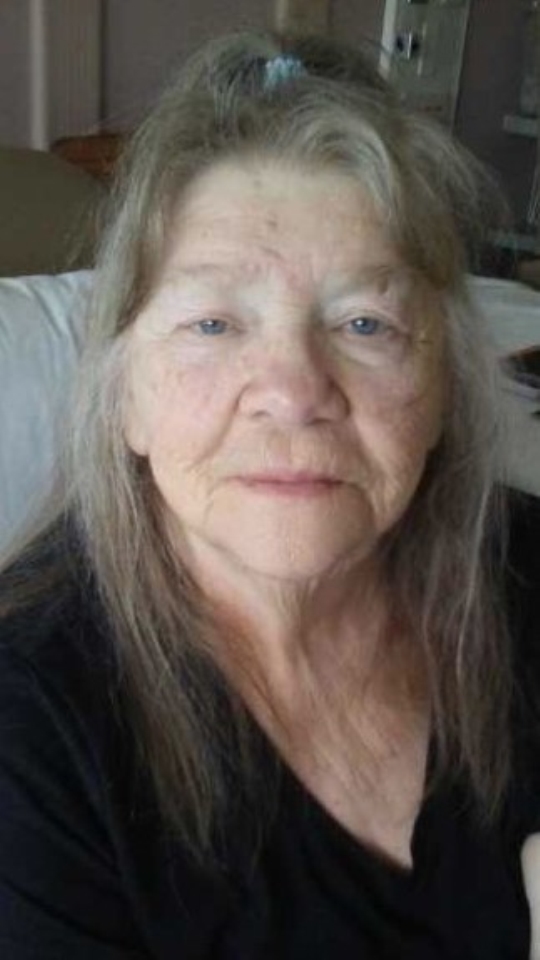 Marian Bond McGowan
Thursday, February 13, 2020 – 1:00 P.M.
Marian Bond McGowan passed at home Saturday, February 8, 2020 at the age of 77. She was born February 6, 1943 in Pulaski County, Ky to James and Nora Jasper.
She retired from Firestone in Noblesville, Indiana. Marian loved flowers, birds and butterflies, a life long supporter of Veterans, especially Vietnam Vets. She made many friends because of her love and compassion for service men and women. She greeted them with a handshake, and a "Thank you for service", "Welcome home" with a hug. She impacted many, she was previously in the American Legion, Ladies Auxiliary, Eastern Star, VFW and AM Vets.
She was survived by her husband, Paul McGowan; children, Jennifer Whiles (Stacey) of Somerset; Jerri Jones of Somerset; David Jones (Debbie) of Somerset; Ester Leonard (Jerry) of Noblesville, IN; Dottie Lavancy (Chico) of Evansville, IN; Shanna Hardwick McGowan; brothers, Joe Jasper (Deanna) of Science Hill; Tom Jasper (Bing) of New Castle, IN; Greg Jasper of Somerset; sisters, Judy Compton of Somerset; Kay Spaw of Somerset; Cindy Slaughter of Somerset; Becky Gallaher of Somerset; Liz Warren (Junior) of Somerset; Lisa McGrayel (Ray) of Noblesville, IN; stepsons, Ken Duren, David Duren, Dennis Duren; grandchildren, Shantel Dykes (Kenneth); Harley Whiles (Chuck); Jeremy Tungate (Jaclyn); Aaron Tungate; Wesley Tungate (India); Norie Jones ; Danny Ray York; Michael Wooland; Derrick Leonard; Jeremy Leonard; Sondra Rider; great grandchildren, Brantley Sowders; Phoenix Dykes; Peyton and Dallas Floyd; Jasper and Jaydee Tungate; Aslyn, Adryn and Ayvah Tungate; Kambryn and Madylin Tungate; Jeffrey, Jesse, Jacob York; Carson and Jada Wooland, and Adam Rider; uncle, Bernie (Linda) Hardgrove of Nancy; special cousin, Kathy Cummins of Somerset; and many, nieces, nephews, and cousins.
Marian was preceded in death by her parents; her husbands, Leroy Jones; Homer Duren; brothers, David Jasper (killed in action 11-19-1968); John Jasper and Bob Jasper.
Visitation will be held Wednesday, February 12, 2020 at 6:00 P.M. in the Chapel of the Southern Oaks Funeral Home.
Funeral service will be held Thursday, February 13, 2020 at 1:00 P.M. in the Chapel of the Southern Oaks Funeral Home with Bro. David Muse officiating.
In lieu of flowers, donations can be made to Hospice of Lake Cumberland.
Burial will be in the Pisgah Cemetery.
Southern Oaks Funeral Home is entrusted with the arrangements for Marian Bond McGowan.