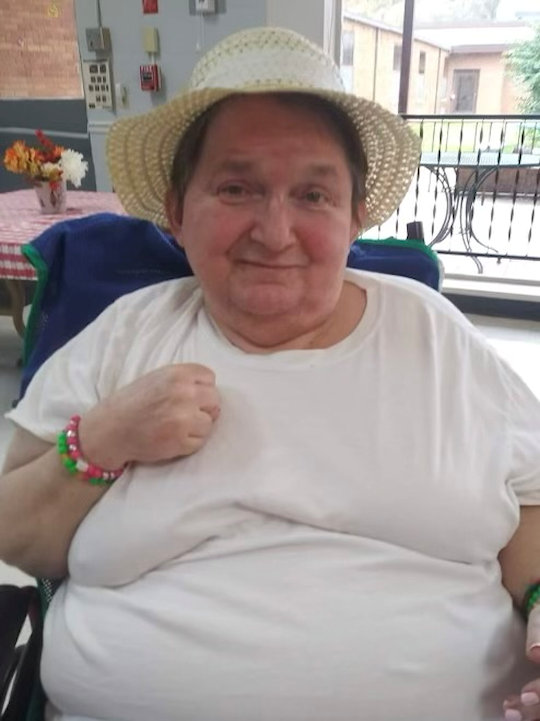 Marilyn Rose Strunk
Wednesday, May 17, 2023 at 12:00 P.M.
Marilyn Rose Strunk, age 68 of Tateville, Kentucky, was born to Namon and Edith Strunk on November 5, 1955. She passed away on Friday, May 12, 2023 in the loving care of Hospice of Lake Cumberland.
She was of the Baptist faith.
She was preceded home by her parents; four sisters, Edna (Harold) Harrison, Gladys (David) Johnson, Charlotte (James) Strunk and Betty Sue (Charles) Dowell; three brothers, Wayne Strunk, Benny Strunk and Samuel David Strunk; and two brothers-in-law, Walter Cook and Junior Nicholas.
She leaves to mourn her passing, sisters, Wilma Cook, Ann Nicholas, and her niece who was like a sister, Gaye McCoy; sisters-in-law, Deborah Strunk and Peggy Strunk. Also many beloved nieces, nephews, neighbors and friends.
Visitation will be held from 5:00 p.m. until 8:00 p.m. on Tuesday, May 16, 2023 at Southern Oaks Funeral Home. Funeral Services will be held at 12:00 p.m. on Wednesday, May 17, 2023 in the Chapel of Southern Oaks Funeral Home with Bro. Kevin Upchurch and Bro. Rob Freeman officiating. Burial will follow in Southern Oaks Cemetery.
A special thanks to Cumberland Nursing, Hospice of Lake Cumberland and Southern Oaks Funeral Home.
Southern Oaks Funeral Home is entrusted with the arrangements for Marilyn Rose Strunk.