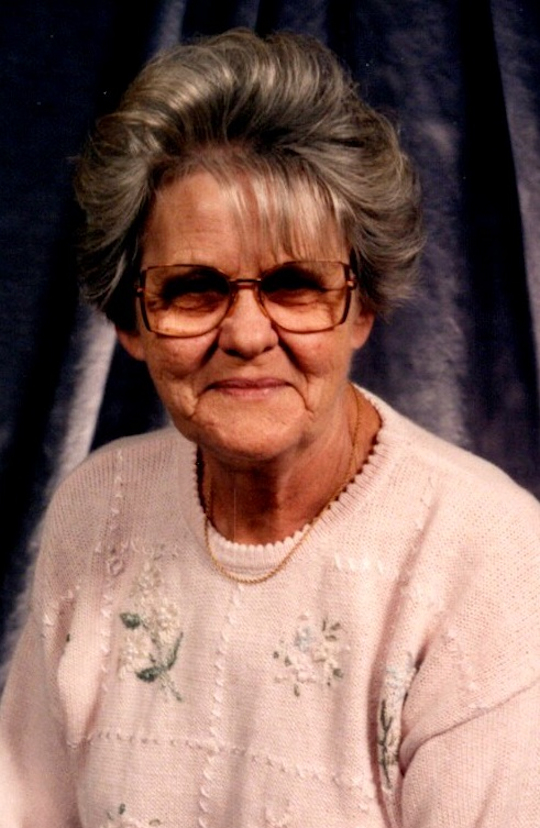 Marjorie J. Branscum
Friday, June 21, 2019 – 3:00 P.M.
Marjorie J. Branscum, age 81, of Burnside, Kentucky, passed from this life on Thursday, June 13, 2019 at Hospice of Lake Cumberland.
She was born on March 15, 1938 in Worley, Kentucky, daughter of the late Jessie Robert and Mary Christeen Acres Stephens.
Marjorie married her soulmate, Paul Branscum on January 26, 1957 in Jellico, Tennessee. She retired from Copeland after 30 plus years of dedicated service and was a member of Bee Hive Baptist Church in Maplewood, Ohio. She enjoyed quilting and going to Gatlinburg, but most of all she loved spending time with her family, especially with her grandbabies. Marjorie will be missed by all who knew and loved her.
She was preceded in death by her parents; her husband Paul Branscum; daughter, Paulette Fox; brother Ronnie Stephens; and sister Betty Davidson.
She is survived by her son Mark (and September) Branscum of Jackson Center, Ohio; two daughters, Shelley (and Rick) Ferguson of Sidney, Ohio and Claudette Branscum of Burnside; four brothers, Roger Stephens of Burnside, Junior Stephens, James Stephens and Doug Stephens, all of Sidney, Ohio; two sisters, Fayerene Goff of Pemberton, Ohio and Diane Young of Sidney, Ohio; grandchildren, Amanda Fox, Amy and Lanny Greer, Tiffany Branscum and Cody Shank; and her great-grandchildren, Chance Shank, Dean Shank, Eli Shank and Lincoln Ewing.
Visitation will begin at 12:00 p.m. on Friday, June 21, 2019 in the Chapel of Southern Oaks Funeral Home with funeral services to be held at 3:00 p.m. at the funeral home with Bro. David Troxell officiating. Burial will be in Mt. Union Cemetery in Keno.
Southern Oaks Funeral Home is entrusted with the arrangements for Marjorie J. Branscum.