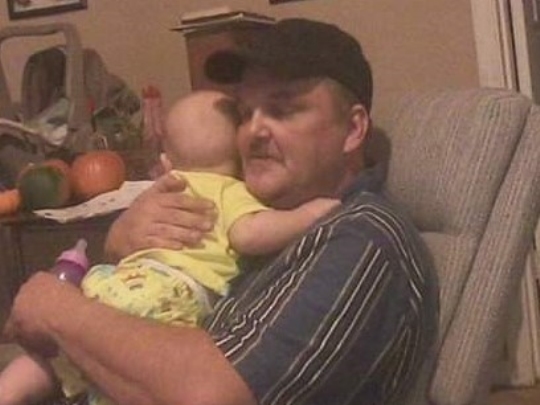 Mark "Ed" Edward Ridings 
Sunday, May 31, 2020 – 1:00 P.M.
Mark "Ed" Edward Ridings age 44, of Somerset, Kentucky passed from this life Wednesday, May 27, 2020 at Hospice Unit at St. Elizabeth Hospital in Edgewood, Kentucky.
Ed was born July 29, 1975 in Somerset, Kentucky to the late James E. Ridings and Aldie Haste Ridings.
He was a member of Eubank Baptist Church and enjoyed fireworks, celebrating with family, camping and playing football.
Ed was preceded in death by his parents, grandparents, Betty Louise Haste, Vern Haste, James Ishmael Ridings, Patsy Elizabeth Bullock, and special sissy, Monica Denise Haste.
He leaves behind to cherish his memory his son, James Ridings of Cattlesburg, Emily Breana Sue Ridings of Cattlesburg, and sister, Michelle Ridings of Somerset. He will be greatly missed by all that knew and loved him.
Graveside service will be held Sunday, May 31, 2020 at 1:00 P.M. at the Sardis Cemetery.
In lieu of flowers, donations can be made to the Mark Edwards Ridings Memorial Fund.
Southern Oaks Funeral Home is entrusted with the arrangements for Mark Edward Ridings.