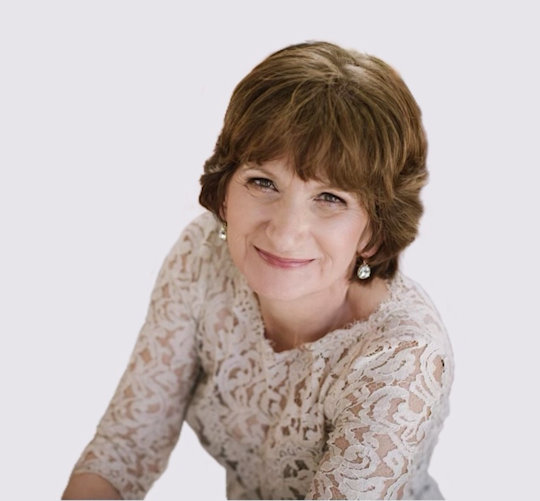 Mary Ann Stine
Wednesday, June 8, 2022 at 6:15 P.M.
Mary Ann Stine, age 70, residing in Somerset, KY, passed away on June 3, 2022, after bravely confronting non-small cell lung cancer for over two years.
Mary Ann was born on October 22, 1951 on a military base near Nuremberg, Germany, where her father Joseph was stationed following the war, and where he had met, and married, Mary Ann's mother, Barbara, a German citizen. When she was 13, Mary Ann moved stateside with her parents and sister. After living in the Pacific Northwest briefly, they eventually settled in Philipsburg, Pennsylvania, her father's home community.
It was in Philipsburg where Mary Ann met her future husband, Donald Stine. They became high school sweethearts and married in December 1971. Mary Ann was a secretary for a number of years, first working at the State Department in Washington DC prior to her marriage, and subsequently, for the State Department of Corrections of Pennsylvania. With the birth of their daughter Jessica in 1982, and their second daughter Vanessa in 1985, Mary Ann devoted her time and attention entirely to her two girls during their formative years.
One of Mary Ann's great passions was equestrian riding, and she truly cherished the deep and lasting connection she had with her horse, Sunday. The countless training hours she worked with Sunday was a labor of love and he eventually became a state champion with another rider on board due to Mary Ann's pregnancy. Mary Ann was a lover of all animals, and was the leader and guide for her family's loving relationship with their many pets over the years. She had a preference for herding dogs and mischievous cats, some of whom Mary Ann adopted through her shelter work, though a few decided to join the family by presenting themselves at her home's back door.
For the past dozen years or so, Mary Ann has been a dedicated volunteer with the Somerset Pulaski County Humane Society (SPCHS). During that time, she worked tirelessly toward the benefit of the dogs and cats who found themselves in need. Through many adoption days, animal rescues, and educational outings to schools, Mary Ann formed special friendships among the SPCHS volunteers, including with her dear friend Cheryl Cecil, who she lovingly referred to as a sister.
Mary Ann's kind hearted and gentle spirit will continue to live on in the hearts of her husband of fifty years Don, and their two children—Jessica Stine Tutela (Safety Harbor, FL) and Vanessa Stine (Philadelphia, PA). Mary Ann had the joy of bonding with her first grandchild, Fern Violet, daughter of Jessica and Steven Tutela, several times since her birth 28 months ago. Also, Mary Ann had been excitedly following the ever closer arrival of a second grandchild, a boy, soon to be born to Vanessa and partner Yoan. Mary Ann is also survived by a sister in Pennsylvania, Barbara Tekely (Tom), and brothers-in-law, Greg and Mike Stine, as well Mike's husband Osvaldo.
Visitation will begin at 3:00pm on Wednesday, June 8, 2022, with a service planned for 6:15pm at the Southern Oaks Funeral Home. The service will be led by Michael R. Casada. In lieu of flowers, or to simply help with the work of the SPCHS in Mary Ann's name, please consider a donation to the SPCHS at bhumane.org, or by mail, at 179 Chris Way, Somerset, KY 4250