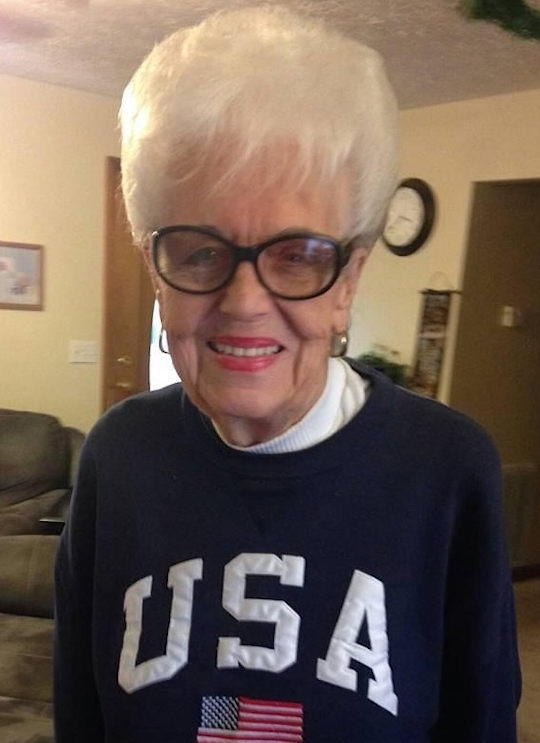 Mary Ann Wolfe
Tuesday, October 17, 2023 at 2:00 P.M.
Mary Ann Wolfe, age 93 of Muncie, Indiana, passed from this life on Tuesday, October 10, 2023.
Mary Ann was born on December 24, 1929 in Portland, Indiana to the late George and Lola Bowman Ledbetter.
Mrs. Wolfe worked at BorgWarner for over 30 years. In her free time, she enjoyed walking, playing cards and entertaining.
She was preceded in death by her parents, George and Lola Ledbetter; husband, Richard Dale Wolfe; brothers, Russell Ledbetter, Bob Ledbetter, Myron Ledbetter, Jack Ledbetter, Howard Ledbetter and Bernie Ledbetter; along with a great grandson, Kody.
Mary Ann leaves behind to cherish her memory, daughter, Cami Wolfe of Somerset; grandchildren, Nicole (Bo) Clark of Nancy, Kentucky, Kam (Koe) Bell of Bronston, Kentucky and Paul (Deb) Weaver of Indiana; great grandchildren, Samantha Etter, Kortney (Chase) Spencer, Kaitlyn Bell, Taylor Bell, Tyler (Marisa) Weaver, Ashley Weaver, Makayla Goerges and Taylor Goerges; 4 great-great grandchildren, along with a host of friends and family.
Visitation will be from 1:00 p.m. to 3:00 p.m. on Monday, October 16, 2023. Burial will be in the Garden of Memory Cemetery in Muncie, Indiana on Tuesday, October 17, 2023 at 2:00 p.m.
Southern Oaks Funeral Home is entrusted with the arrangements for Mary Ann Wolfe.