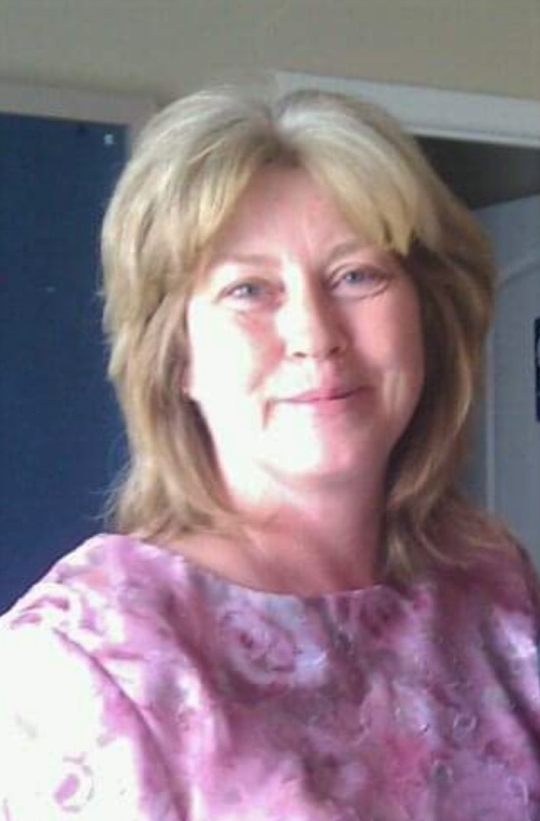 Mary Jane Morrow
Friday, January 24, 2020 – 3:00 P.M.
Mary Jane Morrow, age 60 of Bronston, Kentucky, passed from this life on Wednesday, January 22, 2020 at her home.
She was born on August 23, 1959 in Somerset, daughter of the late Elmer Shade and Betty Deloris Neeley Staley.
Mary Jane was a faithful member of Old Fashion Faith Baptist Church where she formerly served as church treasurer. She was a homemaker and loved making quilts, cooking, crafting and yard selling. She was a devoted mother and grandmother and cherished the times she got to spend with her grandbabies. She will be missed by all who knew and loved her but most of all by her family.
She was preceded in death by her parents, her son; Jason Morrow, and her sister; Margie Thompson.
She is survived by her husband; Russell Morrow, one son; Brian (and Sarah) Morrow of Nancy, one daughter; Ashley Morrow of Bronston, one brother; Jackie (and Kathryn) Morrow of Sulphur Springs, TX, four grandchildren; Emily Grace Morrow, Ethan Shane Russell Taylor, Wyatt Jason Morrow, Katie Lee Morrow, and a special nephew; David (and Jennifer) Staley of Bronston.
Visitation will be at 5:00 p.m. on Thursday, January 23, 2020 in the Chapel of Southern Oaks Funeral Home. Funeral service will be held at 3:00 p.m. on Friday, January 24, 2020 in the Chapel of Southern Oaks Funeral Home with Bro. Rudy Branscum officiating. Burial will be in the Morrow Family Cemetery. In lieu of flowers the family requests that donations be made to Hospice of Lake Cumberland. Southern Oaks Funeral Home is entrusted with the arrangements of Mary Jane Morrow.