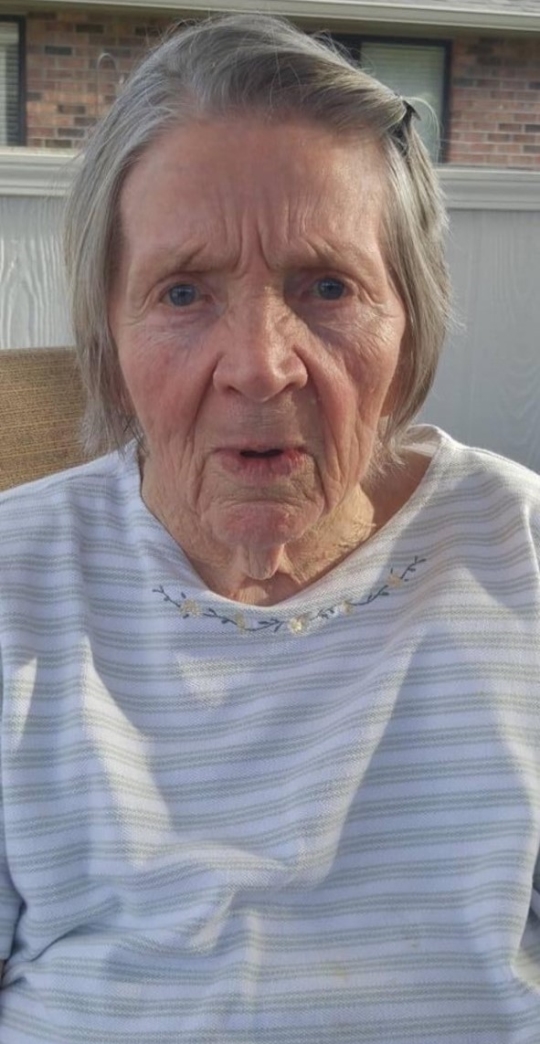 Mary Louise Crabtree
Sunday May 30, 2021 at 2:00 P.M.
Mary Louise Crabtree age 87, of Somerset passed away on Friday May 28, 2021 at the Jean Waddle Hospice Center. Mrs. Crabtree was born on July 7, 1933 in Wayne County, Kentucky to the late James Wesley and Violet Neal Brummett.
Mrs. Crabtree was a member of Grave Hill Baptist Church. She enjoyed spending time with her grandchildren, making quilts, canning and yard sales. Mary also loved reading her bible and listening to gospel music but most of all she loved the Lord.
She is preceded in death by her parents; husband of 54 years, whom she married on August 13, 1953,  Samuel Wayne Crabtree; daughter, Imogene Virginia Crabtree; son, Danny Ray Crabtree; five grandsons; one granddaughter; and six great grandsons; three brothers,Oliver, Richard, and Paul Brummett; three sisters, Emma Brown, Doris Boitnott and Lee Dora Brummett; and her best friends, Mary and Everett Halcomb.
Mrs. Crabtree leaves behind to cherish her memory, six sons, Earl Wayne Crabtree of Florence, KY; Edward (Dolly) Crabtree of Slate Branch, Lawrence (May) Crabtree of Slate Branch, Sam (Janet) Crabtree of Slate Branch, George (Curtis) Pennycuff of Monticello, James (Lou) Pennycuff of Albany; six daughters, Janice Simpson of Somerset, Theresa (James) Owens of Slate Branch, Margaret (Carlos) Davis of Colorado, Linda Roberts of Somerset, Carolyn Sue Crabtree of Florence, Mary Goodman of Albany; one sister, Jewell (Rick) Carman of Florence,165 grandchildren and great-great grandchildren. Along with a host of friends and family members.
Visitation for Mrs. Crabtree will be from Sunday May 30, 2021 from 10-2 in the Chapel of Southern Oaks Funeral Home. Funeral Services will be at 2 P.M. with Bro. Clyde Strunk officiating. Interment will follow immediately at Grave Hill Cemetery.
Southern Oaks Funeral Home is entrusted with the arrangement for Mrs. Mary Louise Crabtree.