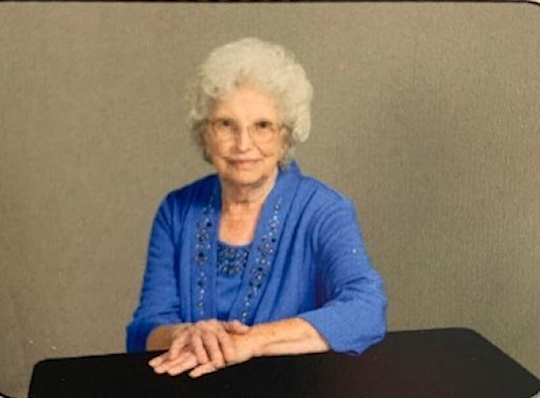 Mary Ruth Gilreath
Sunday August 8, 2021 at 2:00 P.M.
Mary Ruth Gilreath age 93 of Somerset, Kentucky went to be with her Lord Saturday July 24, 2021 at Jean Waddle Hospice Care Center. Mary was born on September 9, 1927 in Pine Knot, Kentucky to the late Carl and Hazel Moore King.
Mrs. Gilreath was preceded in death by her husband of 57 years , Elmer Gilreath, whom she married November 27, 1943; son, Maurice Gene Gilreath; grandson, Maurice Gene "Geno" Gilreath Jr., son in law, Ralph Ferring.
Mary Ruth leaves behind to cherish her memory, daughter Judy Ferring of Somerset; sister, Margaret Terry of Cincinnati, Ohio; grandchildren, Mona Lisa Cook Haught (Stan) of Columbus, Ohio, William Jason Perkins (Sherry) of Eubank, Kentucky, and Karen Lynn Beresh (Don) of Morrow, Ohio; great grandchildren, Micheal Haught, Anna Haught, Hunter Sadoff, and Cole Carter; daughter in law, Sandra Gilreath of Pine Knot, Ky; sister, Margaret Kidd Terry of Cincinnati, Ohio; She also leaves behind a host of friends and families, especially dear to her was her church families.
She was saved at the East Pine Knot Tabernacle on June of 1948, she later joined and was baptized there. Mary continued being active at the church until she came to live with her daughter in 2006, where she later joined Immanuel Baptist Church.
Services for Mrs. Gilreath will be held at East Pine Knot Tabernacle with Tim Moore, Harold Baird, David Perry and Malachi Barnett officiating on Sunday August 8th, at 2 P.M. Inurnment will follow at the East Pine Knot Tabernacle Cemetery.
In lieu of flowers expressions of sympathy may be made to Hospice of Lake Cumberland or Gideon Bible Memorial Plan.