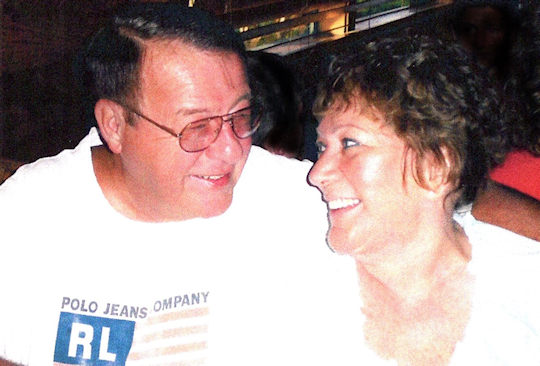 Mary Theresa Urban (Brkich)
February 25, 2023
Mary Theresa Urban (Brkich), 79, was reunited with her husband Doug, in Heaven, on December 16, 2022. She married Doug in 1994, retired to Florida, where they lived in paradise until his death in 2005.
Mary was a homemaker while her four children were small. Once the kids were in school, Mary became an EMT for Granger Township Fire Dept. in Medina, OH. She enjoyed helping people, so she did the training to get her certification to become a Paramedic, later finishing a degree to become a Registered Nurse, which she loved. While living in Florida, she worked as a home health nurse. She also traveled to the Dominican Republic as a traveling nurse. After Doug's passing in 2005, she moved back to Ohio to be closer to family.
Following some health issues, in 2020, her son Greg moved to her to Kentucky. She went to live in an assistant living facility, where we thought she could make friends, get to know people. However, that's when Covid hit, and she became isolated, not allowed any visitors or anything. Her mental and physical health began rapidly deteriorating, when Greg made the decision to clear a piece of his property to put a home in for his mom. Shortly thereafter, she moved to her new place, where she would live out the remainder of her life. Mary enjoyed watching Hallmark channel, The Big Bang Theory, Diagnosis Murder, Murder She Wrote, and Young Sheldon.
She is survived by three of her children, Theresa Moran (Robert Bean) Marion, OH, Gregory Moran (Jenny) Bronston, KY, and Daniel Moran, Wakeman, OH, three grandchildren, Carrie Wuest, Shannon Lertola (Joe) and Michael Moran, and one great-grandchild, Braydon Lertola. Mary is also survived by three sisters, Margaret, Marlene, and Michaelene.
Mary was preceded in death by her parents, Michael and Helen Brkich, and her oldest son, Bob Moran.
Services will be February 25, 2023, at Fountainhead Memorial Park in Palm Bay, Florida. She will be laid to rest next to her husband Doug.