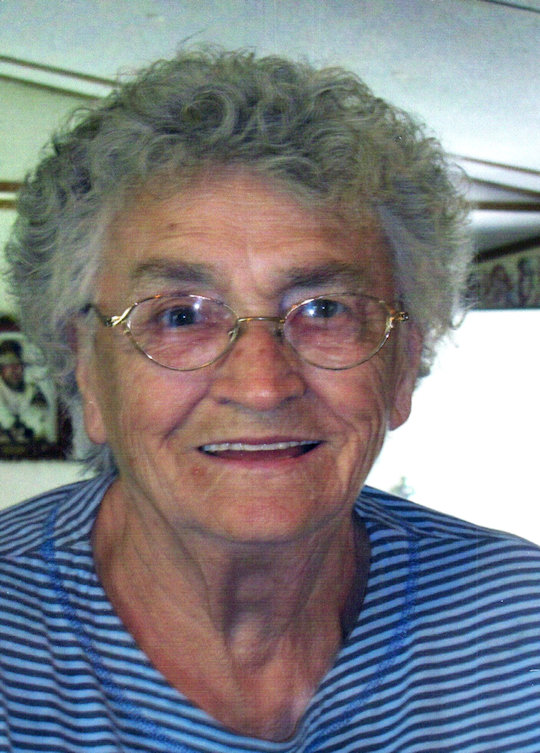 Maudie Bell Stevens
Thursday, January 6th at 1 p.m.
Maudie Bell Stevens, age 91 passed from this life on January 1st 2022. She was born August 27th 1930 to the late Andrew and Henry Bate Branum of Burnside Ky. She was a member of the Tateville Church of God of Prophecy. She worked at Palm Beach for over 20 years and retired from Oak Wood as a care giver for 20 years and 2 months. She enjoyed spending time with her family and loved farm work, animals and her flower garden.
Along with her parents she is preceded in death by her husband, Thomas Stevens; daughter Sandra Stevens; daughter in law, Kathy L. Stevens; brothers, Marion Branum and Johnny Branum; sisters, Marie Ragel and Mary Jane King, granddaughter, Christal Montaigne; great granddaughters, Ashley Stevens and Kassie Burke; great grandson, Cherokee Phillips.
She leaves behind to cherish her memory her sons, Thomas Stevens III,Don (Ann) Stevens; Rodney and Mary Stevens, Jeffery and Brandy Stevens grandchildren Gayelene and Bryan Asher, Thomas and Jamie Stevens, Shawn and Ciarra Stevens, Melisha Phillips and Rocky Smith, and a grandson at heart, Aron Reese (Kathryn), Michelle Stevens and Troy Lewis, Jamie and Jimmy Joe Glover, Rodney E and Kimberly Stevens, Nicole and Micheal Wallace, Matt and Britney Stevens, Shane and Deatra Stevens, Brandon and Loretta Davis, Kota and Larry Abser, Hayley Davis and Exavier Stigall, Mason Davis, Amanda Stevens, Bill and Dawn Combs; great grandchildren, Nickolas and Jeremie Asher, Brandon Stevens, Patrick and Jasmine Stevens, Destiny Stevens (Jake Bell), Oralia Stevens, Kirstynn Garland, Kinley Stevens, Ryker Stevens, Josh Phillips, Dakota Chriswell, Brittany and Evan Shelton, Bobbie Sue OConnor, Heath New, Joanna Montaigne, Christopher Stevens, Brianna Stevens, Joshua Stevens, Micheal Moses III, Zackery Moses and Bobby Lee Dobbs, Joy Moses, Zoey Webb, Peyton Rhule, Hayden Wallace, Gracelynn Wallace, Kambri Wallace, Jaclyn Wilson, Melia Stevens, Aria Stevens, Tory Stevens, Colt Stevens, Lydia Davis, Easton Stigall, William Jones, Dezeray Jones, Makayla Jones, Cody and Hanna Combs, Chelsea Burton, Brandon Combs, Brian Combs,  Jordan Stevens; great great grandchildren, Octavis, Oczavian, Oaklynn, Harley Jo, Isaiah, Madison, Abbie, Changler, Prestons, Addalynn, Layla, Robert Cole, Reed Stevens, Freya Stevens, Kaden Moses, Colten Moses, Carrie Combs, Kylie Combs, and Jaxton Stevens.
Visitation will be held Wednesday, January 5th at Southern Oaks Funeral Home at 6 p.m. Funeral services will be held Thursday, January 6th at 1 p.m. with Bro. Perry Dobbs officiating. Interment will follow at Burnside Cemetery.