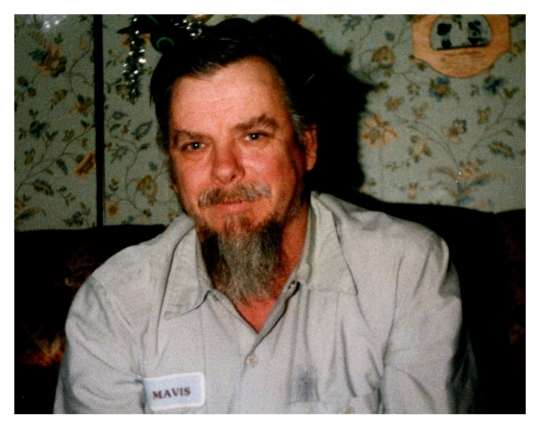 Mavis "Jack" Calhoun
Friday, January 10, 2020 – 1:00 P.M.
Mavis "Jack" Calhoun age 76, of Somerset, Kentucky passed from this life Saturday, January 4, 2020 at the Jean Waddle Care Center.
Mavis was born November 15, 1943 to the late Hershel Lester and Evelyn Calhoun in Somerset, Kentucky.
Mavis was a son, husband, Dad, and Papaw; he worked at Bolton Hardware for forty plus years, he was known throughout life to many as "Jack" and to others as "Calhoun". He loved to tell stories about growing up and life many years ago. He was dependable, honest and trustworthy. He was a great Dad that done the best he could with what he had. He loved to fish, loved farming, and was a good provider for his family. He loved the Lord and depended on him. He believed if the Lord couldn't do it then it didn't need done. He attended New Beginnings Worship Center, he loved being a papaw and being surrounded by family. He will be greatly missed by everyone that knew him.
Mavis was preceded in death by his parents and his wife, Sue Ann Calhoun.
He leaves behind to cherish his memory his sons, Nathan Calhoun of Somerset; Chauncy Calhoun of Monticello; daughter, Angeliea LeTourneau (Troy) of Ferguson; and grandchildren, Whitney Hill (Justin); Dakota LeTourneau; and Justice LeTourneau.
Visitation will be held Thursday, January 9, 2020 at 5:00 P.M. in the Chapel of the Southern Oaks Funeral Home.
Funeral service will be held Friday, January 10, 2020 at 1:00 P.M. in the Chapel of the Southern Oaks Funeral Home with Bro. Richard Ramsey, Bro. Rob Tranthem, and Bro. Bryan Sawyer officiating.
Burial will be in the West Cemetery. In lieu of flowers, donations can be made to the Mavis "Jack" Calhoun.
Southern Oaks Funeral Home is entrusted with the arrangements for Mavis "Jack" Calhoun.