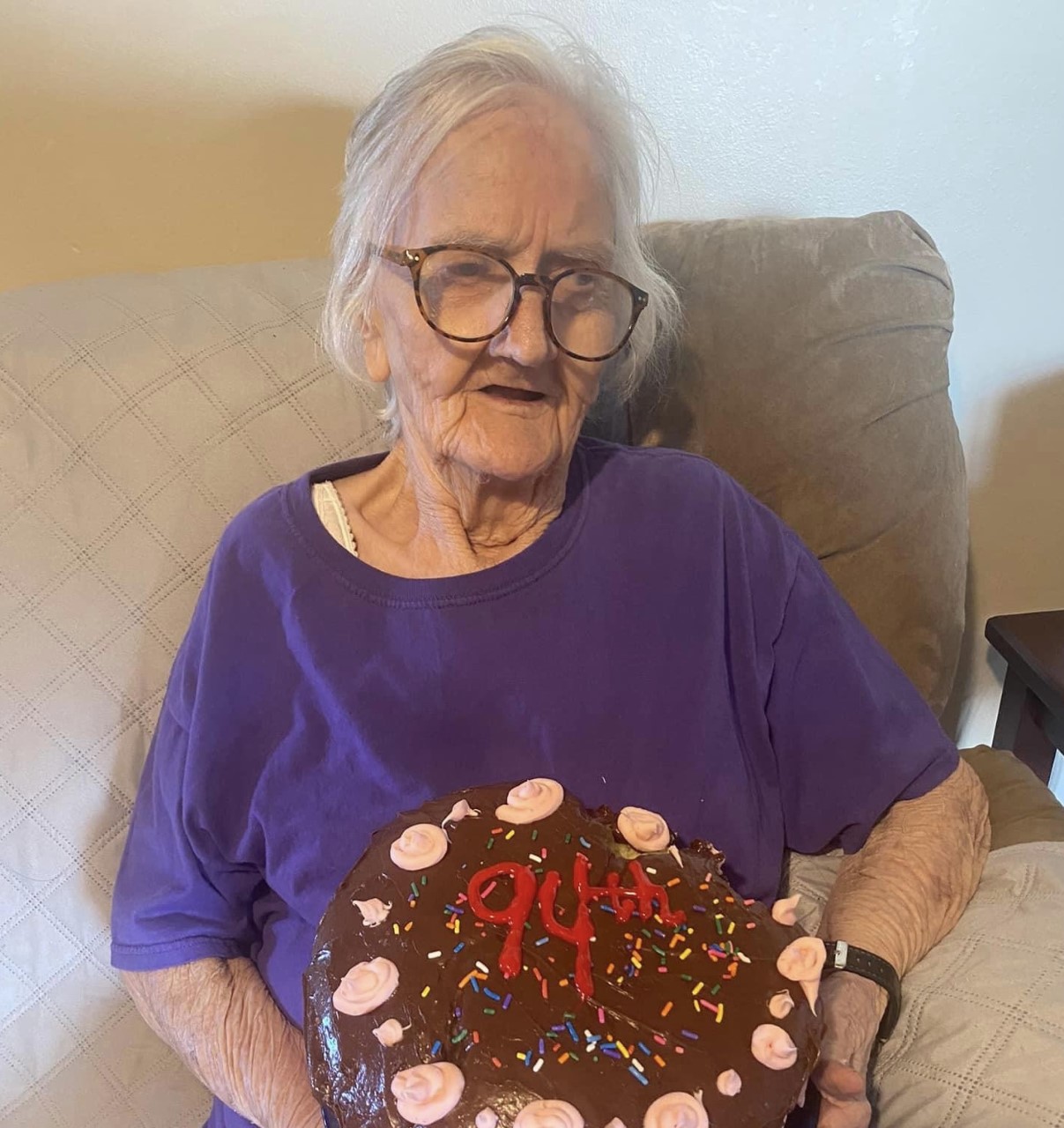 Mayrene Slaven Sumner
There will be a celebration of life at a later date.
Mayrene Slaven Sumner, age 94 of Lancaster, Kentucky, (Formerly Whitley City) passed from this life on Thursday, April 13, 2023 at St. Joe East Hospital.
She was born on July 31, 1928, daughter of Inman & Laura Slaven.
She was preceded in death by her parents; her daughter Judy Lynn Shelton; her son Ronnie Slaven; her Great Grandson Charles Zachary; her brother; Ken Slaven and her sisters; Doris Freeman & Glenna Freeman.
Mayrene was a retired cook from the McCreary County School District where she made sure children were fed for over 30 years. She was a kind and thoughtful soul and will be remembered by the many lives she touched. She loved her family and enjoyed spending time with them.
She is survived by her son Gary Sumner (Lora) of Pine Knot; Grandchildren; Candy Wilson (Doug) of Nicholasville, Jarrod (Rebecca) Sumner of Somerset. Misty Shelton (James) of Lancaster, Sheila Sumner of Somerset, Christina Chitwood of Oneida. Great-Grandchildren; Jacob Messer (Tayler), Ashley McClure (Austin), Jaisa Wilson (Bo), Nattie, Jae Wilson, Jase Sumner, Amelia Sumner; Two Great-Great Grandbabies Ayva Kate and Ella Kent. She also leaves behind numerous close friends and family.
Following her wishes, she was cremated and there will be a celebration of life at a later date.
Southern Oaks Funeral Home is entrusted with the arrangements for Mayrene Sumner.