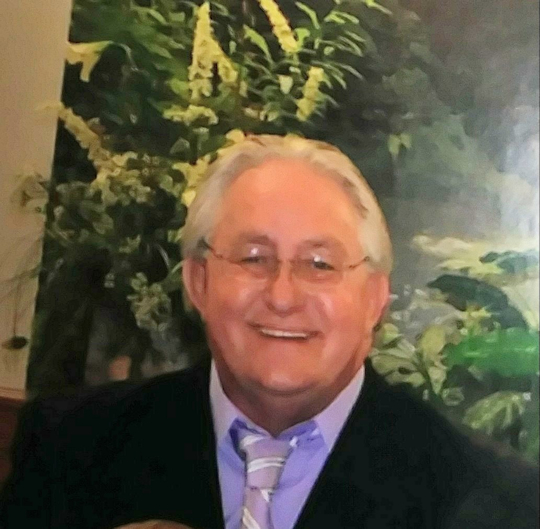 Meredith "Mack" Chester Pate
Monday, May 20, 2019 – 7:00 P.M.
Meredith "Mack" Chester Pate age 66 of Somerset, Kentucky passed from this life Friday, May 17, 2019 at the Lake Cumberland Regional Hospital.
He was born March 19, 1953 to the late Emerson Lafayette Pate and Margret Fueston Pate in Franklin, Ohio.
He married his love Sheila Wesley Pate on July 10, 2001 in Georgetown, Kentucky. He was a member of the New Life Church of God. He was a Marine Corp veteran and proudly so. He enjoyed fishing, he was an avid football and basketball fan, he enjoyed watching action and Marvel movies. But most of all loved spending time with his family, grandson, and wife.
He is preceded in death by his parents; his son Rodney Pate; his brothers, George Ernest Pate, Leroy Duke Pate; and sister in law, Lily Ann Pate.
He was survived by his loving wife, Sheila Wesley Pate; his son, Christopher Daws of Somerset, Kentucky; daughters, Stephanie Pate of Franklin, Ohio; Kendra Eubank (Nathan) of Lincoln County, Kentucky; brothers, Emerson (Wendy) Pate of Dayton Ohio, Monte (Trish) Pate of Florida, Steven Dale Pate of Florida; mother and father in law, Jacky (Nancy) Wesley of Fairfield, Ohio; sister and brother in laws; Sherri Tipton (Frank) of Somerset, Kentucky; Angie Wesley of Fairfield, Ohio; Anthony (Natasha) of Fairfield, Ohio; Johnny (Jill) Wesley of Surfside, South Carolina; grandson, Colton Eubank; and many friends and loved ones.
Visitation will be Monday, May 20, 2019 at 4:00 P.m. In the chapel of the Southern Oaks Funeral Home.
A funeral service will follow at 7:00 P.m. with Bro. Doug Walden officiating.
A graveside service will be held Tuesday, May 21, 2019 in the Mill Springs National Cemetery in Nancy, Kentucky at 12:30 with full Military Honors conducted by Honor Guard Post #38.
Southern Oaks Funeral Home are entrusted with the arrangements for Meredith "Mack" Chester Pate.