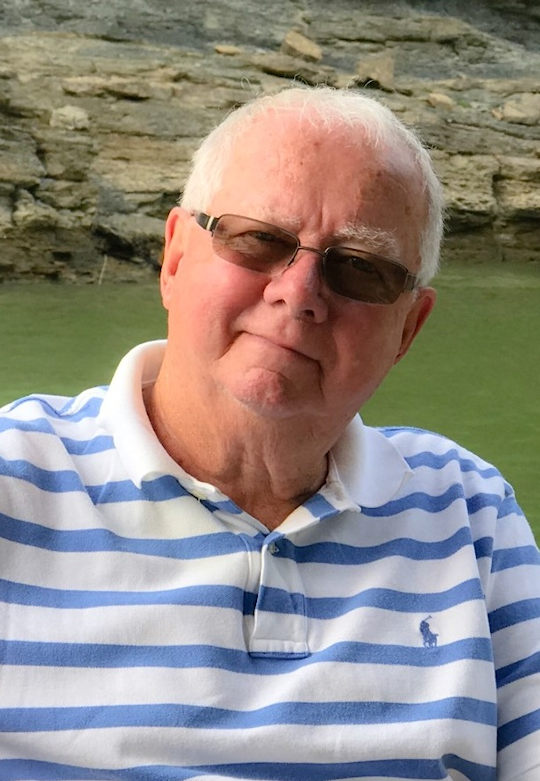 Michael Listermann
A Celebration of Life Service will be held at a later date.
Beloved husband, father, grandfather, and great-grandfather Michael Listermann passed away on November 30th, 2021 surrounded by his family after battling AML Leukemia.
He was born on February 13, 1946 in Cincinnati, Ohio, son of the late Julius and Ruth Cress Listermann.  
Michael was a devout Christian. He was self-employed and had retired from Morning Star Marketing and Advertising after years of dedication to WEBN. He was a classic car enthusiast and enjoyed boating, traveling and making people laugh. But most of all, he loved being with his family.  
He was preceded in death by his parents; and one granddaughter, Felicia Listermann.  
He is survived by his wife of 35 years, Donna Grainger Listermann; sons, Steven Listermann and Derrick (Katie) Woolums all of Cincinnati, OH; daughters, Laura (Mike) Niebling of Hillsboro, OH; Crisy (Mike) McCartt of Williamsdale, OH; and Heather Listermann of Glenwood Springs, CO; brothers, David (Connie) Listermann and John (Margie) Listermann; sisters, Liz (Bob) Feld and Mary Beth (Don) Hammond; 14 grandchildren and 9 great-grandchildren.  
Memorials are requested for Michaels family at Michael Listerman Memorial Fund.
A Celebration of Life will be held on Wednesday, December 29, 2021 from 4 to 6 P.M. at The Villas at Woodsend Bend in Bronston, Ky.