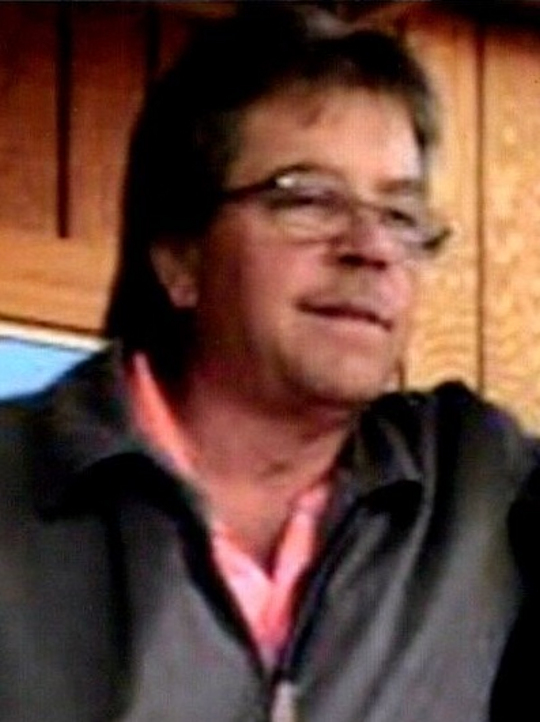 Michael Wayne Goff
Tuesday, February 5, 2019 at 1:00 P.M.
Michael Wayne Goff age 52 of Somerset, Kentucky. Passed from this life February 2, 2019 at his home in Somerset, Kentucky.
He was born August 10, 1966 in Cincinnati, Ohio to the late Benny Goff and Nancy Clontz Goff.
He married the love of his life, Carolyn Jo Dick Goff on March 20, 1987 in Somerset, Kentucky. He was a member of the McKinney Baptist Church.
He was a Pulaski County High School graduate class of 1985.
Michael enjoyed gardening, working on the farm, going to auctions, but he loved most of all spending time with his family and his loving dogs Rusty and Cookie.
He is preceded in death by his parents; his sister Glenda Goff; and his father in law, Bud Dick.
Michael is survived by his wife, Carolyn Jo Dick Goff; his sisters; Pam Hall (Jeff) of Somerset, Patti Walker (Jon) of  Somerset and Judy Hicken (Johnny) of Science Hill, his brother, Donnie Ray Goff of Somerset, mother-in-law, Lillian Dick of Somerset; his brothers-in-law, Joe Dick (Joyce) of Somerset, David Dick (Angel) of Nancy, his nieces, Samantha Hall, Stephanie Cureton (Chris), Kristan Hicken, Emily Hicken, Haley Thurman (Austin); his nephews, Chance Hall (Zoeie), Justin Walker, Chase Walker, Tyler Walker (Beth), Eric Stoops and Jordan Dick (Kayla);  his great nieces, Isabella Sumner, Sophia Sumner, Tensley Cureton, Allie Cureton, Bayliegh Stoops, Kayliegh Stoops, and his great nephews, Jasper Thurman and Elijah Dick.
Visitation was held on Tuesday, February 5, 2019 at 11:00 A.M. in the Chapel of the Southern Oaks Funeral Home with funeral service at 1:00 p.m. at the funeral home with Bro. Ron Wesley officiating.
Burial was in White Lily Cemetery.
In lieu of flowers donation can be made to Hospice of Lake Cumberland.
Southern Oaks Funeral Home is entrusted with the arrangements for Michael Wayne Goff.