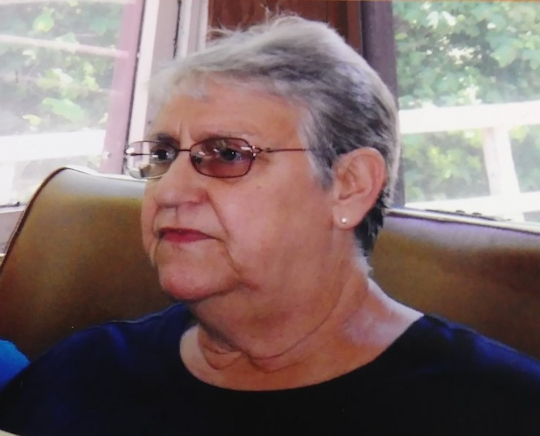 Mildred Spradlin
Private family funeral services Thursday, August 1, 2019 at Noon
Mildred Spradlin age 74 of Burnside, Kentucky passed from this life Sunday, July 28, 2019 at the Lake Cumberland Regional Hospital.
Mildred was born October 5, 1944 in Parkers Lake in McCreary County, Kentucky to the late Neal Mason and Ida Dick Mason.
She was of the Baptist Faith and she enjoyed flower gardening and growing flowers.
She was preceded in death by her parents; her brothers, Jim Mason and Robert Mason Jr.
Mildred leaves behind to cherish her memory,   loving husband, Bobby Spradlin; her sons, Rocky (Lisa) Spradlin of Somerset, Ky; Stanley (Beth) Spradlin of Irvine, Ky; sister, Flonia Jones of Burnside, Ky; grandchildren, Logan Spradlin; Heather Burdine; great grandchildren, Dominic Spradlin and Shyanne Burdine. She will be greatly missed.
Private family funeral services were held Thursday, August 1, 2019 at 12:00 Noon in the chapel of the Southern Oaks Funeral Home with Bro. Jason Moore officiating.
Burial was in the Mill Springs National Cemetery in Nancy, Ky.
Southern Oaks Funeral Home were entrusted with the arrangements for Mildred Spradlin.