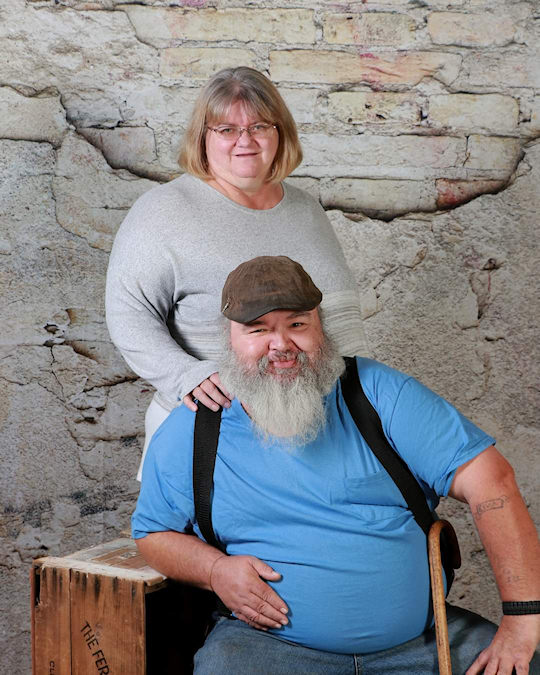 Mr. Floyd (Phil) Kirkpatrick
Saturday, February 19, 2022 at 12:00 p.m.
Mr. Floyd (Phil) Kirkpatrick, age 58, passed away on Monday, February 14, 2022 at the Rockcastle Regional Hospital.
He was preceded in death by his parents, Herbert Sr. and Nancy Apel Kirkpatrick, a brother Henry Kirkpatrick, and father-in-law, Johnny Ridner.
Survivors include his wife, Elva (Ridner) Kirkpatrick; one son Daniel Kirkpatrick; two daughters Angel (John) Liberman and Shanna (Shane) Angel, and two he raised as daughters Destiny and Hannah Mobley; two granddaughters, Briannah Liberman and Iris Dawes; four grandsons, Johnny Kirkpatrick, Keaton Dawes, Nikolai Liberman, Brixten Melton one sister Cathy (Rick) Calhoun; one brother Herbert Jr. (Yolanda) Kirkpatrick, two special nieces, Charity Mobley and Tara Anderson; a special great niece Mackayla Raisor; and a host of other nieces and nephews;  three brothers-in-law, Dale (Della) Ridner, Mike (Vickie) Meece, and Sherman (Kathy) Meece.
He was a kindhearted person who loved the Lord, music, being outside, joking around, cooking, and playing with the grandbabies. He leaves behind a host of relatives and friends who also mourn his passing. He will be deeply missed by all who knew him.
Visitation will be from 6:00 p.m. until 8:00 p.m. on Friday, February 18, 2022 at Southern Oaks Funeral Home. Funeral Services will be held on Saturday, February 19, 2022 at 12:00 p.m. in the Chapel of Southern Oaks Funeral Home with Bro. Jeff Lockard officiating. Burial will be in Southern Oaks Cemetery.
Southern Oaks Funeral Home is entrusted with the arrangements for Mr. Floyd (Phil) Kirkpatrick.