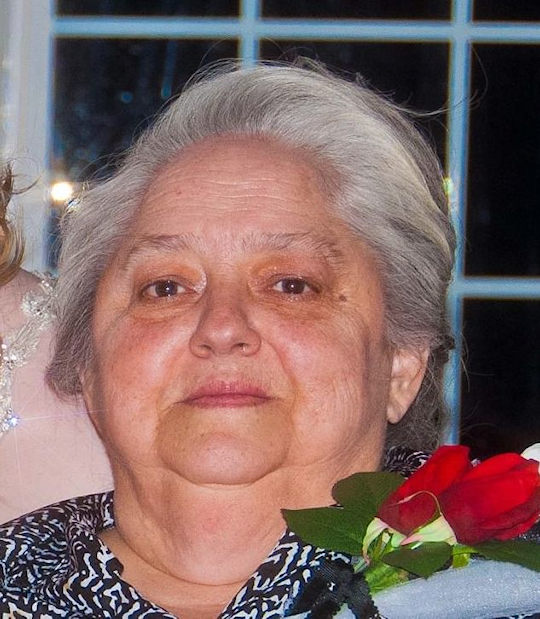 Ms. Lucy J. Childers
Friday, May 5, 2023 at 12:00 P.M.
Ms. Lucy J. Childers, or "Granny" to her family and caregivers, of Somerset departed to her eternal home on Monday, May 1, 2023 in Owensboro, KY surrounded by family. She was born on September 1, 1950 in Somerset, KY to the late Ms. Mae Owens and Mr. Charlie Miller. She was of the Pentecostal faith and a long-time attendee of Huffaker Church of God Trinity Assembly (Somerset, KY).
Lucy was a homemaker who played a vital role in the lives of her grandchildren, Jessie and Tyler. In her later years, her great-grandchildren Waylon, Izabella and Helena brought her much joy and happiness.
Lucy is preceded in death by her mother, Mae Owens of Somerset, KY, father Charlie Miller, and brother John Eddie Stevens. She leaves behind her only child, Anna Mae Smith (Owensboro, KY), her granddaughter, Jessica 'Jessie' (and Michael) Dashkiewicz (Owensboro, KY), her grandson, Jonathan 'Tyler' Smith (Somerset, KY), and her sister, Betty Smith (Somerset, KY). She also leaves behind three great-grandchildren, Waylon Hue Smith (Lancaster, KY) age 3, Izabella 'Izzy' Mae Dashkiewicz (Owensboro, KY) age 2 , and Helena 'Lena' Eloise Dashkiewicz (Owensboro, KY) age 2.
Family may visit on Thursday, May 4, 2023 at 4 pm at Southern Oaks Funeral Home in Somerset, KY. Friends may visit immediately after at 5 pm. Final services will take place in the chapel of Southern Oaks Funeral Home on Friday, May 5, 2023 at 12 pm with Br. Chuck Elem and Br. Fetter Wilder, Jr. officiating. She will be laid to rest in the Rose Garden at Southern Oaks Cemetery in Somerset, KY. Pallbearers will include her grandson, Jonathan Tyler Smith, grandson-in-law, Michael Dashkiewicz, nephews Nathan and Stacey Smith, great-niece, Nakeysha Smith, and longtime friend Hunter Brumley. The funeral procession will be escorted by the 60s Riders Motorcycle Club of Somerset where her grandson, Tyler, is a member.
The family would like to express their sincere gratitude to Hospice of Western Kentucky (Owensboro office) and Almost Family (Owensboro, KY) for their support and compassion in Lucy's final years. And, a special thank you to Br. Steve Case and Br. Van Ashton of Bethel Outreach Ministries in Livermore, KY for driving to Owensboro each week to pray and sing by Lucy's bedside in her final months.
In lieu of flowers or gifts, the family requests expressions of sympathy be made to Bethel Outreach Ministries (Livermore, KY) in her memory at http://www.betheloutreachministries.com/give