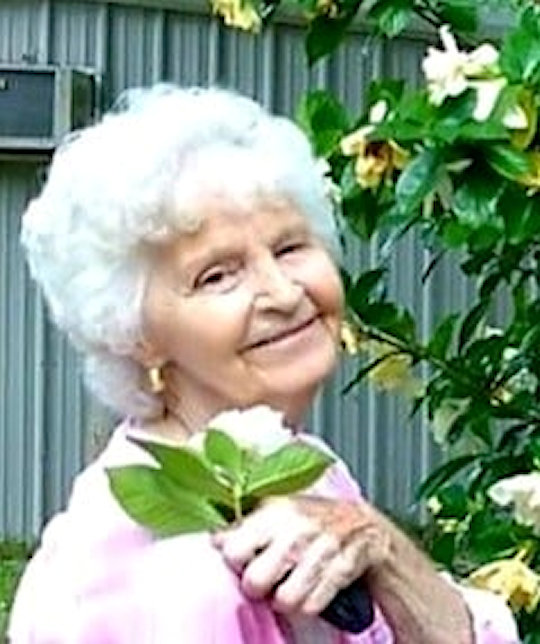 Myrtle M. Sparks
Saturday, February 26, 2022 at 1:00 P.M.
Myrtle M. Sparks, 84, passed away peacefully on Sunday, February 20, 2022, with her family at her side. She was born in Beaver Falls, Pennsylvania to Homer and Violet (nee Shuttie) Freed, she was one of ten children. Family was the most important thing to Myrtle. She was an amazing and loving wife and mother. She married the love of her life; Doug and they were together for 68 years as of last June 11th. Myrtle enjoyed going to bingo and being with her friends, cooking for her family, dancing, and taking walks even after losing her eye site at the age of 65.
She is preceded in death by her brothers, Paul Freed, and Shirly (Alice dec.) Freed, sisters Margie (Paul dec.) Harris, Leveda (Joe dec.) Dixson, Yvonne (Mack liv.) Ledford, Grandson Doug L. Sparks, and Great Grandson Connor Smith.
She is survived by her loving husband, Doug, sons Ronald Sparks, and Randy (Lynnette) Sparks, Paul (Julie) Toboldt, daughters, Lucy (Gary) Girdler, Brenda (Rick) Edwards, Cheryl (Buddy) Murray.
(20) Grandchildren in order by age: Christopher A (Kim) Campbell, Jason (Nanci) Campbell, Joshua (Jackie) Murray, Christy (Jim) Arrajj, Melissa Gensel, Randy (Alicia) Blankenship, Sara (Scott) Grabarec, Rick Edwards, Lisa Sparks, Kristen Smith, Brenden (Karleigh) Sparks, Ethan Sparks, Jaylene Sparks.
(21) Great Grandchildren in order by family groups: Kyle, Cameron and Cody Campbell, Chris, Tristen (Chelsea Dishman) and Jadyn Campbell, Leona Rae, Gavin and Jack Murray, Lily and Doug (DJ) Arrajj, Anthony (Payton) Murray, Caiden and Liam Gensel, Alysa Blankenship, Jacob and Emily Grabarec, Brooklynn Sparks, Mason Hall.
(1) Great, Great Granddaughter Ivy Alaura Campbell.
Sisters, Omajean (Jerry) Masters, Linda Freed, Nancy (Freed) Ridenhour, brother Donnie (Claudia) Freed.
Visitation will begin at 11:00 a.m. on Saturday, February 26, 2022 at Southern Oaks Funeral Home. Funeral Services will be held at 1:00 p.m. on Saturday at the funeral home with Bro. Gary Phelps officiating. In lieu of flowers the family requests that donations be made to the Somerset Alzheimer's Center.
The Sparks families would like to thank you all for attending the service; following there will be a luncheon held at Oak Hill Baptist Church in the Gardens area, which is the first level of the church the entrance is around the back of the church at 2135 Oak Hill Road, Somerset, KY 42503.
Southern Oaks Funeral Home is entrusted with the arrangements for Myrtle M. Spark