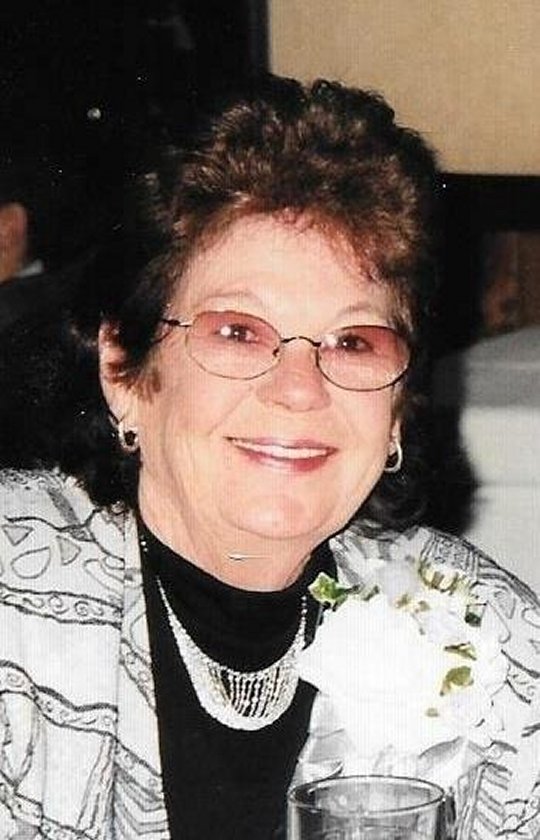 Nancy Loretta Williams
Friday, December 14, 2018 – 3:00 P.M.
Nancy Loretta Williams, age 83, died peacefully in Somerset, Kentucky, on Tuesday, December 11, 2018. Born to Elvin and Ida Mae (Baker) Howard in Leslie County, Kentucky, she lived the last 25 years in Somerset. She is missed dearly by family and friends.
Nancy graduated from Brookville High School in Brookville, Indiana, and worked locally until she married Donald G. Williams in April, 1955. After their marriage "Ret" and Don lived in southern and eastern Ohio until moving to Oak Creek, Wisconsin, in 1963. They lived in Oak Creek and Franklin, Wisconsin, for 30 years before retiring to Kentucky. While living in Franklin she was a member of Faith Presbyterian Church. Before retiring Nancy worked at Stein's on South 27th Street in Milwaukee, where she loved her work as a floral designer.
Nancy was the loving mother to her children; Donald R. (Martha) Williams, Kent, Ohio; Therese L. (Joe) Balistrieri, New Berlin, Wisconsin; Nancy A. (Mike) Schroeder, Waterford, Wisconsin; and Michael L. (Beth Olson) Williams, Middleton, Wisconsin; and wonderful "Mimi" to grandchildren Katie, David (Lauren), and Peter Williams, John Gember (Kristy), Jenny Setzer (Randy), Tony Balistrieri, Joey Balistrieri, Michael (Lisa), Sarah, Josh (Hannah) and Jake Schroeder, Chelsea Olson, and Sam and Jackson Williams, and great-grandchildren Alexcis Gember, Leila Schroeder, Cooper and Eli Wintheiser, and Elliott Williams. She was preceded in death by her father and mother, step-father J. Richard Banks, sister Aileen Sullivan, and brother Elvin Howard, Jr. In addition to her husband Don and children, Nancy is survived by her sisters Lucille Hubbard, Stanford, Kentucky; Annette Brumfield, Bradenton, Florida; and Jeanne Goodling, Jacksonville, Florida, special nieces Shelly Harris and Elizabeth Hubbard, and many other loving nieces and nephews.
In keeping with her wishes cremation was chosen. A visitation will be held at 2:00 p.m. on Friday, December 14, 2018 in the Chapel of Southern Oaks Funeral Home with a Celebration of Life service to be held at 3:00 p.m. at the funeral home with Rev. Andrew Bowman officiating. A memorial service and celebration of life will also be held in Franklin, Wisconsin, in January. In lieu of flowers, Nancy requested that donations be made to the Juvenile Diabetes Research Foundation or the American Diabetes Association.
Southern Oaks Funeral Home is entrusted with the arrangements for Nancy Loretta Williams.