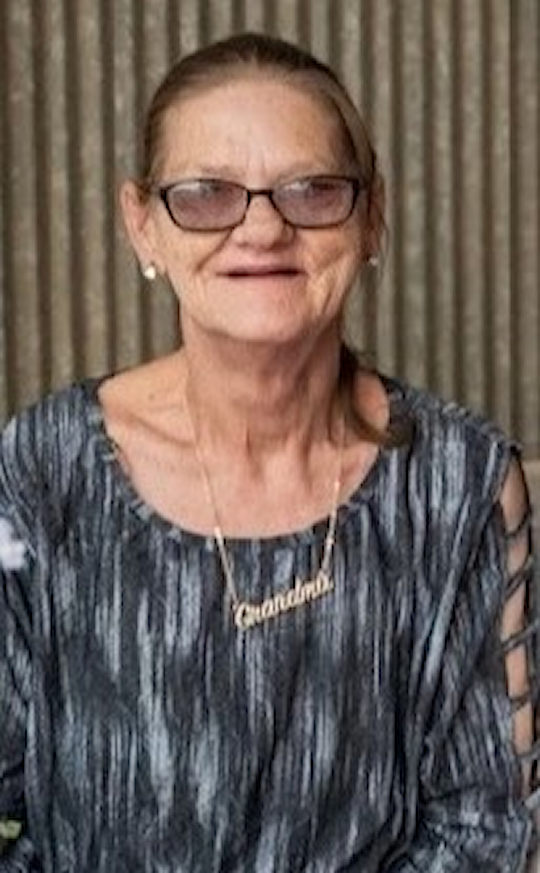 Nannie Lee Mounce
Thursday, November 18, 2021 at 2:00 P.M.
Nannie Lee Mounce, age 65, of Somerset, Kentucky passed from this life Friday, November 12, 2021 at her home.
Nannie was born November 15, 1955 to Vola Lee Mounce and Myrtle Nannie Loveless Mounce in Somerset, Kentucky.
She was of the Baptist faith, a kind hearted person that took care of everyone. She was a house keeper at Seven Gables Motel back in the late 80's. She was the glue of the family and always eager to help watch kids and grandkids. Nannie enjoyed listening to her record player, doing word searches, reading her Bible. She was a kid at heart, full of life and energy. Nannie will always be remembered as a true hero. Now she is our angel watching over us.
Nannie was preceded in death by her parents, Vola and Myrtle Mounce; special sister-in-law, Connie Ruth Mounce, that was also taken from this earth along side Nannie; sisters, Shirley Brooks and Mary Lou Mounce; brother in law, Edgar Eugene Wallen.


 She leaves behind to cherish her memory, her son, Michael Mounce of Somerset; daughter, Lisa Deleon (Fidel) of Somerset; brothers, James Mounce, Ralph (Laura) Mounce, Jesse Mounce, William Mounce all of Somerset; sisters, Donna Jean Ellingwood and Mae Frances Wallen of Somerset; great-aunt, Thelma Mounce, nieces and nephews, Connie Mounce, Samantha Joyce (James) Thompson, Derek Edward Mounce, Jennifer Lynn Mounce, Jessie Murell (Rita) Mounce, Vola Eugene Mounce (Monica),Vanessa Sullivan, Lisa Burton, Clifford Allen Ellingwood (Candace Bowers); her nieces and nephews, stated that she helped care for and raise them, their childhood was the best because she was part of it; grandchildren, Isabella Grace Deleon, Noah Andrew Mounce, Brianna Emily Mounce, Maria Elizabeth Deleon (Justin Hardwick), Brittany Nicole New (Matt), Ana Gabrielle Deleon, Alicia Danielle Deleon and 1 great-granddaughter, Sabrina Marie New.
 Visitation will be held Thursday, November 18, 2021 from 12 to 2 P.M. in the Chapel of
the Southern Oaks Funeral Home with the funeral service to begin at 2 P.M. with Bro. Ron Shaw officiating. Burial will follow in White Lily Cemetery.
In lieu of flowers, donations can be made to the Nannie Lee Mounce Memorial Fund.
Southern Oaks Funeral Home is entrusted with the arrangements for Nannie Lee Mounce