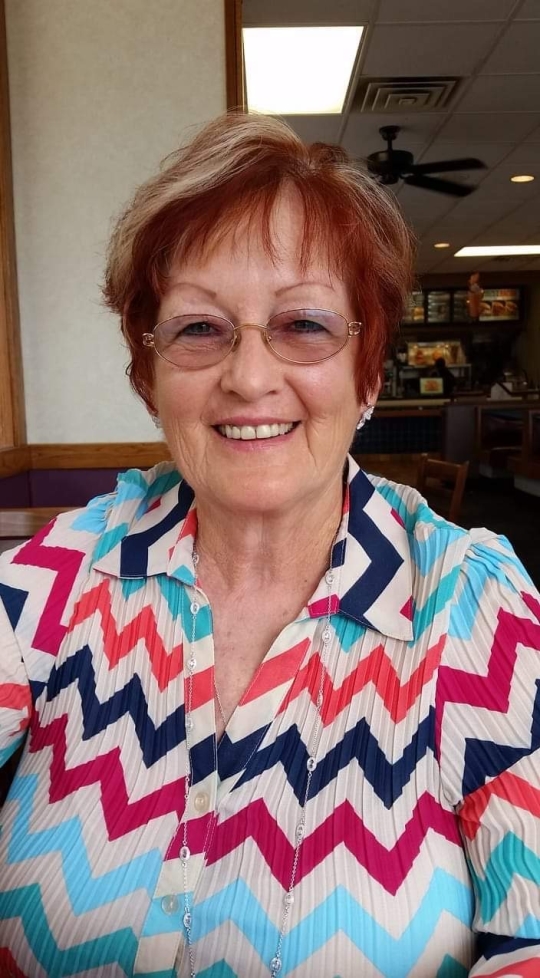 Naomi Ruth (Cornett) Nash
Tuesday, December 1, 2020 at 2:00 P.M.
Naomi Ruth (Cornett) Nash was born on November 24th, 1946 in Pine Mountain, Ky.  She passed away on November 24th, 2020 at Fairview Park Hospital in Dublin, Georgia, on her 74th birthday. Naomi was retired from Coca-Cola Foods. She was of the Baptist faith. Naomi was a beautiful, kind, loving, and generous person who would help anyone. She was a beloved wife and mother. Naomi was an avid gardener who loved flowers, hummingbirds, and cardinals. Naomi was most proud of family. She loved her daughters and grandchildren very much. She will be cherished and missed.
Naomi leaves behind her Daughter Nicole Denmark, her Husband Tad, grandson Gabriel, as well as bonus grandchildren Tommy and Stephanie Denmark. Daughter Kimberly Smith, her husband Justin, and their children Seth, Anabelle, Chase, and Ethan. Brother John Cornett, Sisters Elva Lee (Carl) Russell, Jeanette (Jim) Gray, Alma Jean (Joe) Barrett, and Faye (Mike) Schmoldt, along with many nieces, nephews, and family members.
Naomi was predeceased by her loving Husband Lawrence "Al" Nash, her father and mother Pearl and Mae Cornett, her brother Paul Cornett, sisters Bertha Vaughn, Eartha Jones, Clara Blair, and Kathryn Bakewell.
Pastor Phillip Duncan of Pleasant View Church will be officiating, Visitation will be held Tuesday, December 1, 2020 from 12:00 to 2:00 P.M. in the Chapel of the Southern Oaks Funeral Home with a funeral service to begin at 2:00 P.M., burial will follow in Southern Oaks Cemetery.