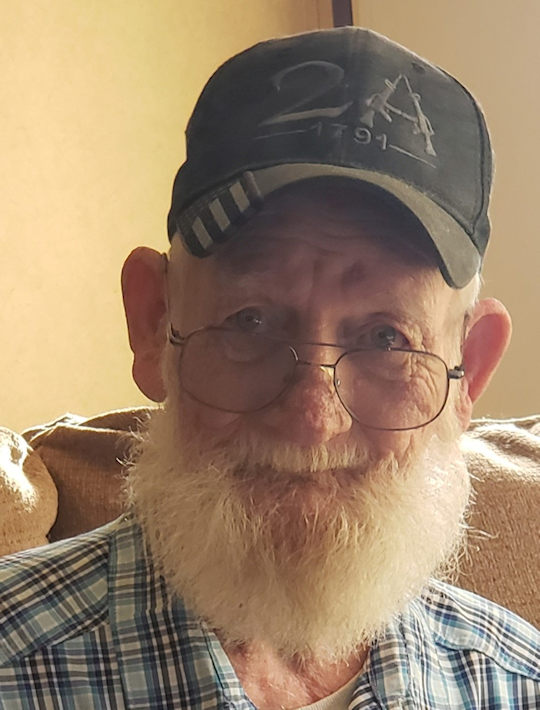 Nathan Johnson
Thursday, February 2, 2023 at 1:00 P.M.
Nathan Johnson, age 83, of Science Hill, Kentucky, passed from this life on Saturday, January 28, 2023 at his home, surrounded by his wife and children.
Nathan was born on January 9, 1940 to Ira Johnson and Ada Tackett Johnson in Pike County, Kentucky.
He was of the Baptist faith and attended Pine Hill Baptist Church. He enjoyed gardening, reading and traveling, he collected antiques, often shopping at the flea market, looking for that great deal.
Nathan was preceded in death by his parents, Ira and Ada Johnson, sons, Nathan Johnson Jr., Jason Lee Johnson and daughter, Angel Johnson, several brothers and sisters have preceded him in death.
He leaves behind to cherish his memory, his wife of 15 years, Maria Johnson, son, Patrick (Carissa) Keller of Colorado Springs, CO; daughter, Rosanna (James) Haynes of Nancy, Ky; Sara Keller of Somerset, Ky; Tabitha Baker (LaRanda) of Whitesburg, Ky; Katelyn Keller of Science Hill, Ky; Garnedia (Tony) Phelps of Science Hill, Ky; brothers, George (Franka) Johnson of Science Hill, Ky; Tilden (Eileen) Johnson of SC; sisters, Mary Stallard of Eubank, Ky and Ellen Addington of Jenkins, Ky; along with numerous grandchildren and great-grandchildren.
Visitation will be held on Thursday, February 2, 2023 from 11 A.M. to 1 P.M. in the Chapel of the Southern Oaks Funeral Home with a funeral service to begin at 1 P.M. with Bro. Tim Ogle officiating. Burial will follow in Pine Hill Cemetery.
In lieu of flowers, donations can be made to Hospice of Lake Cumberland.
Southern Oaks Funeral Home is entrusted with the arrangements for Nathan Johnson.