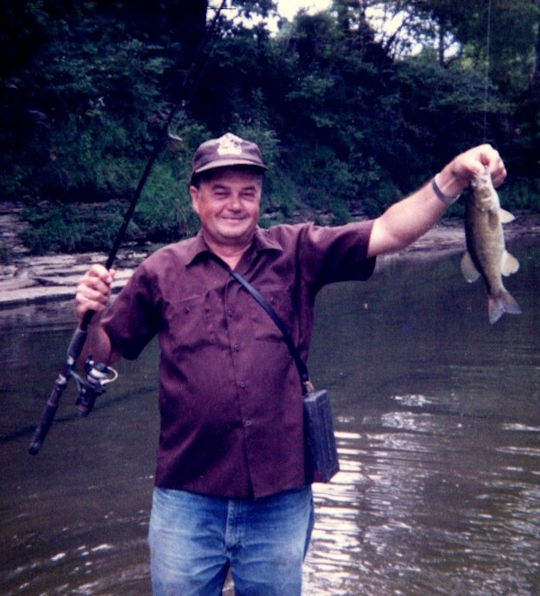 Orbin Raleigh
Tuesday, October 22, 2019 – 2:00 P.M.
Orbin Raleigh, age 75, of Eubank, Kentucky, passed from this life on Friday, October 18, 2019 at Lake Cumberland Regional Hospital.
He was born on March 12, 1944 in Letcher County, Kentucky, son of the late Joe and Florence Combs Raleigh.
Orbin was a retired Lineman and self-employed painter. He enjoyed horse races, fishing, hunting, ginsenging and being outdoors. He also enjoyed feeding the deer and taking care of his cats. He was loved and will be missed by all who knew him.
He was preceded in death by his parents, three brothers; Arvil Raleigh, Jackie Raleigh and Owen Raleigh, and his father-in-law; Johnny Fields.
He is survived by his wife Melissa Fields Raleigh, whom he married on July 28, 1995, two brothers; Irvin (Billie Jo) Raleigh and Wesley (Darlene) Raleigh all of Eubank, mother-in-law; Ocie Fields of Casey Co; sisters-in-law; Mary Fields of Casey Co. and Pina Fields of Shelbyville, brothers-in-law; Jerry (Martha) Fields and Tom (Debbie) Fields all of Letcher Co. and several nieces and nephews.
Visitation will begin at 11:00 a.m. on Tuesday, October 22, 2019 in the Chapel of Southern Oaks Funeral Home with funeral service to be held at 2:00 p.m. at the funeral home with Richard D. New officiating.
Burial will be in Southern Oaks Cemetery.
In lieu of flowers the family requests that contributions be made to the Orbin Raleigh Memorial Fund, C/O Southern Oaks Funeral Home.
Southern Oaks Funeral Home is entrusted with the arrangements for Orbin Raleigh.