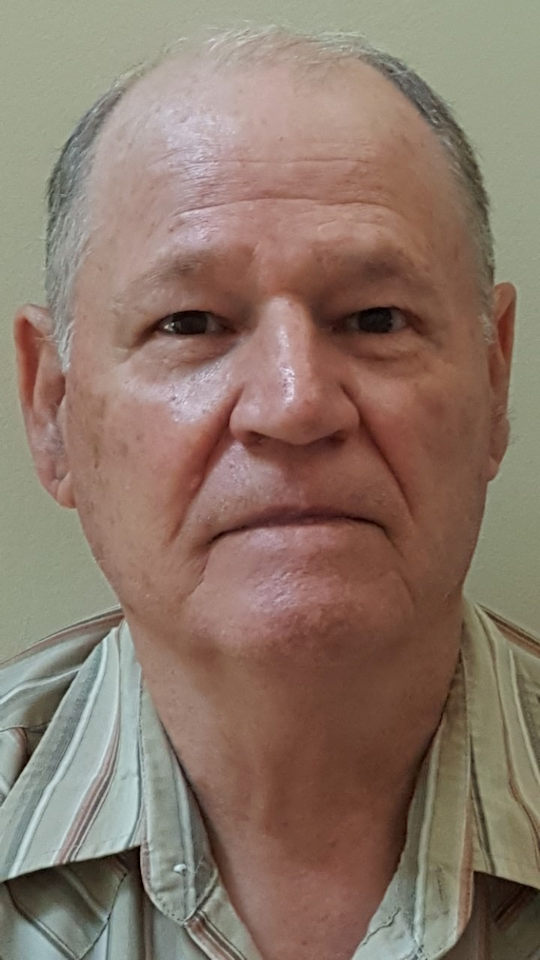 Oval Eugene Hardwick
Saturday, April 16th, 2022 at 11:00 A.M.
Oval Eugene Hardwick, of Bronston, Kentucky, passed away on Tuesday, April 12th, 2022 at Lake Cumberland Regional Hospital in Somerset. He was 80 years old. 
He was born September 17th, 1941 in the Kidder Community of Wayne County, Kentucky to the late Joda and Cora Jones Hardwick. He attended Ferguson School through the 8th grade. He worked as a farm hand and then left home to move to Cincinnati, Ohio, where he worked for J S Greeno Co before eventually moving to Northern Ohio, and retiring from General Motors in 1988. He married Connie King Hardwick on June 26th, 1971 in Elyria, Ohio and they raised their family in Oberlin, OH until moving to Bronston, KY in 1993. 
Survivors include three daughters: Ginny Lou Vrinilla Bush (and husband Nicholas Bush) of Somerset, KY, Heather Renae Helke (and husband Steven Helke) of Bronston, KY, and Holly Rachelle Powell (and husband Shane Powell) of Columbia, KY; Ten grandchildren: Olivia Nicole Bush, Alexander James Ovaluas Bush, Jeremiah Louis Bush, Annabelle Grace Bush, all of Somerset, KY, Brittany Stambaugh (and husband Josh Stambaugh) of Science Hill, KY, Sierra Bell (and husband Chandler Bell) of Clarksville, TN, Sydney Strange (and husband Trey Strange) of Greensburg, KY, Chloe Clark of Columbia, KY, Megan Powell of Columbia, KY, and Noah Hardwick of Eubank, KY; Five great-grandchildern: Corbin Stambaugh, Huntyr Stambaugh, Luke Stambaugh, all of Science Hill, KY, Parker Bell, and Laylen Bell, both of Clarksville, TN; Sisters: Mae Crabtree of Wakeman, OH, Lucille Hudson (and husband Walter Hudson) of Somerset, KY, Frances Williams (and husband Gary Williams) of Somerset, KY, and Joyce Hudson (and husband Sammie Hudson) of Nancy, KY; Sister-in-law Tina Hampton of Burnside, KY; Brothers: Gary Hardwick of Somerset, KY, Bryant Hardwick (and wife Sherry Hardwick) of Nancy, KY, and Donnie Hardwick (and wife Rebecca Hardwick) of Nancy, KY; and numerous nieces, nephews, cousins, and friends. 
He was preceded in death by his parents; a son: Elijah Hardwick of Bronston, KY; sisters: Zona Bolen (and husband Eddie Bolen) of Cincinnati, OH, Ada Rednour (and husband Carl Rednour) of Cincinnati, OH; infant sisters: Lena Kay Hardwick and Phyllis Barbara Hardwick; Sister-in-law Valerie Mink of Bronston, KY; Brothers: Cecil Hardwick (and wife Darvel Hardwick) of OH, Hobert Hardwick (and wife Verna Hardwick) of Birmingham, OH, and Darrell Hardwick of 
Burnside, KY; Infant brothers: Bobby Ray Hardwick and Caleb Lewis Hardwick; and Brother-in-law: Howard Crabtree of Wakeman, OH. 
Oval was a Christian and loved God and studied nine doctrines before finding The Shepherd's Chapel in Gravette, Arkansas and was a faithful follower and disciple of Christ through this church. He was a bit of a perfectionist and always lived by the motto "a job worth doing is a job worth doing right." He enjoyed building things and working with his hands. He could build anything he could dream in his mind. He loved to play corn hole and checkers with friends and family and loved playing pool with his brothers. He enjoyed listening to bluegrass music and played the banjo and fiddle. He loved to tell jokes and play pranks on family and friends. He loved to plant a garden and watch his plants grow. He enjoyed being outside in nature and often went four wheeling on the trails in Wayne County where he grew up. But perhaps his most treasured past time was spent playing with his smallest grandchildren whom he adored and who sure loved their Popaw. He will be greatly missed, loved, and remembered every day. 
Visitation will be held in the Chapel at Southern Oaks Funeral Home in Somerset, KY on Friday, April 15th, 2022 from 5 pm until 8 pm and Saturday, April 16th, 2022 at 10 am until time for services. 
Funeral services will be held on Saturday, April 16th, 2022 at 11 am at Southern Oaks with his nephews Brother Grant Hardwick and Brother Randy Crabtree officiating. 
Burial will be at Liberty Baptist Church Cemetery in Kidder, Wayne County, KY immediately following the funeral service. 
Pallbearers will be sons-in-law: Nicholas Bush, Steven Helke, and Shane Powell; nephews: Greg Crabtree, Jeff Hudson, and Wally Hudson. Honorary pallbearers will be grandsons: Alexander Bush and Jeremiah Bush. 
Southern Oaks Funeral Home is entrusted with the arrangements for Mr. Hardwick.