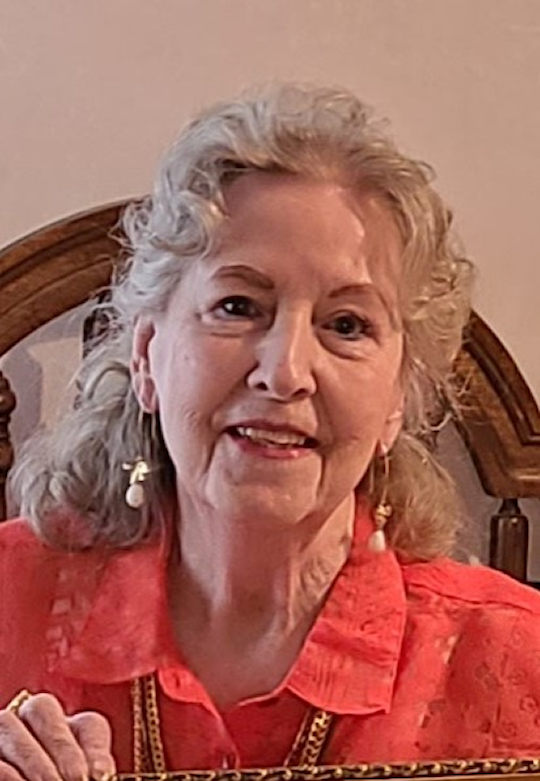 Patricia Snyder-Biro
It is with a heavy heart that we announce the passing of Patricia Snyder-Biro (83) of Burnside, Kentucky on March 12, 2023.  Born on Feb. 12, 1940, which was also Abraham Lincoln's birthday, meant that as kids we got the day off of school so we could stay home and celebrate with her.
Patricia is survived by her loving husband of 20 years, George Biro Jr.; Kimberly Toyer, her cherished daughter; Michael Toyer, her favorite child (and obviously the author of this obituary); and Richard (not-Shawn) Ulmer, her charismatic youngest son.
Patricia and George's love story began at Nevada Landing Casino in the 1990's and was mutual love at first sight. They shared immediate likes and dislikes and went on to discover that they were unequivocally each other's better halves. Their love for each other goes beyond that of words and was exemplified beautifully by their mutual devotion for each other.
An avid reader, she enjoyed fishing, crocheting, video poker, and cooking. Her orzo was unforgettable and only surpassed by her homemade applesauce from her Michigan orchard.  In addition to this, she never missed an episode of Jeopardy and more often than not, knew the correct answer (in the form of a question).
Patricia was the youngest of six children who were separated by adoptions.  She spent 32 years dutifully searching for, and successfully, reuniting the siblings. As a result of her dedication to reuniting her siblings,  they enjoyed many annual reunions together with their spouses.  She was preceded in death by her brother Harold, and sisters Peggy, Shirley, and Jean; and survived by their eldest brother Bill.
Although there were enormous hardships brought on by the asperities of others and subsequent medical issues throughout her lifetime, Patricia endured and overcame these by relying on her faith and steadfast resolve.  Despite this she was able to keep her sense of humor and sassy quick wit as confirmed by her favorite statement, "It's never too late to have a happy childhood."
A treasured wife, mother, grandmother, great-grandmother, sister, aunt and friend, she will be missed by all who were blessed to have known her love.