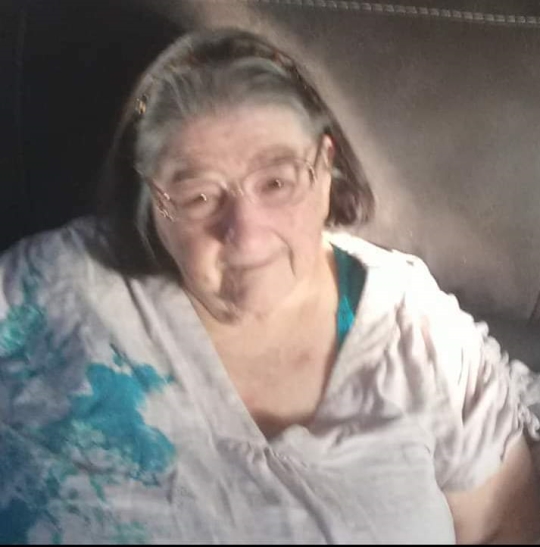 Patty Ann Shelton
Saturday, February 29, 2020 – 1:00 p.m
Patty Ann Shelton, age 73, of the Shopville community of Somerset, Ky. entered into her Heavenly Home Wednesday morning February 26, 2020 at the Jean Waddle Care Center Hospice of Lake Cumberland in Somerset, Ky.
She was born January 19, 1947 in Revelo, Ky. She is the daughter of the late John Archie Smith and Mary Lee (Worley) Smith of Revelo, Ky. She is the widow of Billy Shelton.
Patty was a member of New Hope Baptist Church in Stearns, Ky. She loved her Lord. And she loved her family. She enjoyed cooking and embroidering, but her lifes joy was spending time with her grandbabies and great grandbabies who were her pride and joy.
She was preceded in passing by her parents, her husband Billy Shelton, and a sister Jewell Patrick.
Those left to cherish her memory include her daughter Sara Jones (Rodney Staley) of Shopville, Ky; her son Johnny Smith (Lois) of Somerset; one brother Arcie Smith of Somerset, Ky.; her Grandchildren; April, Johnny Lee, Jonathan and William Smith, and Amy, Andy Lee, Theresa, Darren, Kevin, Jacob, Wendell, Charlie, T.J., and Mary Jones; Great Grandbabies; Tina, Tanner, Richard, Sophia, Charles, Wyatt, Carson, and Morgan.
Patty leaves a host of neices and nephews, friends and loved ones who loved her very much. She had a heart of gold, and will be greatly missed by all who's lives she touced over the years. We know that she is at Home with her Lord and Savior, and our loss is Heaven's eternal gain.
The family will receive friends on Saturday morning, February 29, 2020 at 11:00 a.m. at the Southern Oaks Funeral Home in Somerset, Ky.
Homegoing Services for Patty will be held on Saturday afternoon at 1:00 p.m. in the chapel of Southern Oaks Funeral Home, with Rev. Michael Creekmore officiating. The Jones Family will sing for her.
Following services, she will be laid to rest at Southern Oaks Cemetery in Somerset, Ky.
Southern Oaks Funeral Home is serving the family of Patty Ann Shelton.