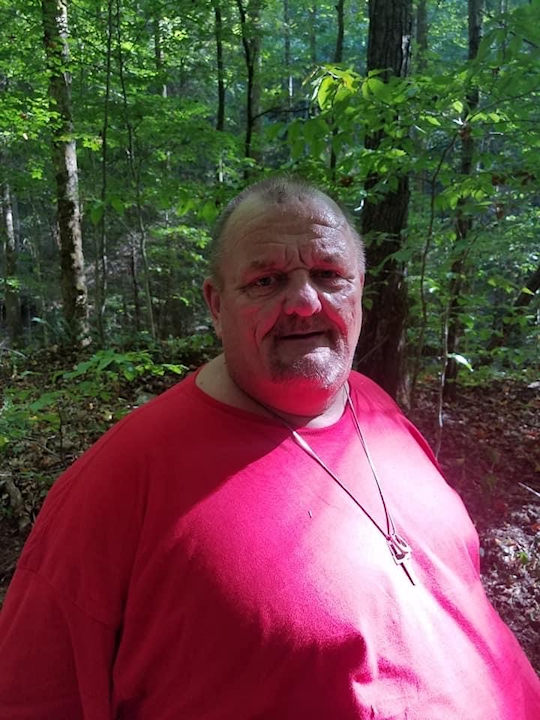 Paul Bolin Sr.
Sunday, October 24, 2021 at 4:00 P.M.
Paul Bolin Sr. age 56, of Bronston, Kentucky passed from this life Wednesday, October 20, 2021 at Greenview Regional Hospital in Bowling Green, Kentucky.
Paul was a born February 28, 1965 to Oscar Henry Bolin of Lousiville and Phyliss Cox Jones in Somerset, Kentucky.
He was a member of Pisgah Presbyterian Church and enjoyed being with family, grandchildren, eating candy, fishing, boating, hunting, the outdoors and telling stories.
Paul was preceded in death by his father, Oscar Henry Bolin; brother, Glen Bolin and granddaughter, Kimorah Campbell and very special friend, David Johnson.
He leaves behind to cherish his memory, his mother, Phyliss Jones, wife, Nancy Bolin; stepfather, Gerald Lewis Sr.; sons, Micahel Bolin (Khrysten) of Tateville; Paul Bolin Jr. (Kendra) of Somerset; Gaige Carrender (Krystal) of Somerset; Jordan Prince of Somerset; daughters, Rhonda Bolin (Eric Langdon) of Somerset; Whitney Bolin (Cameron Fiste) of Bronston; Bethany Bolin (Bryceton Prater) of Somerset; Kendra Davis (Billy) of Somerset; Lashanda Eagleton of Monticello; brothers, Gerald Lewis Jr. of Tateville; Jimmy Bolin (Deloris) of Burnside; Charles Bolin of Florida; sisters, Patricia Dick (Ronnie) of Tateville; Donna Murphy (Jason) of Burnside; grandchildren, special granddaughter, Gracie Baker, Quentin Troxell, Macey Bolin, Mikey Bolin, Kanner Bolin, Kali Bolin, Trenton Oconnor, Jameson Baker, Jakale Cowan, Eleck Dinkins, Jaylee Dinkins, Jordan Lewis, Tonda Marie, Breanna Carrender, Heaven Carrender, Jackson Carrender, Kolson Carrender; along with several special friends; Kaley Nicholas.
Visitation will be held Sunday, October 24, 2021 at 1 P.M. in the Chapel of the Southern Oaks Funeral Home with a funeral service to begin at 4 P.M. with Bro. George Sears officiating. Burial will follow in Sloans Valley Cemetery.
In lieu of flowers, donations can be made to the Paul Bolin Sr. Memorial Fund.
Southern Oaks Funeral Home is entrusted with the arrangements for Paul Bolin Sr