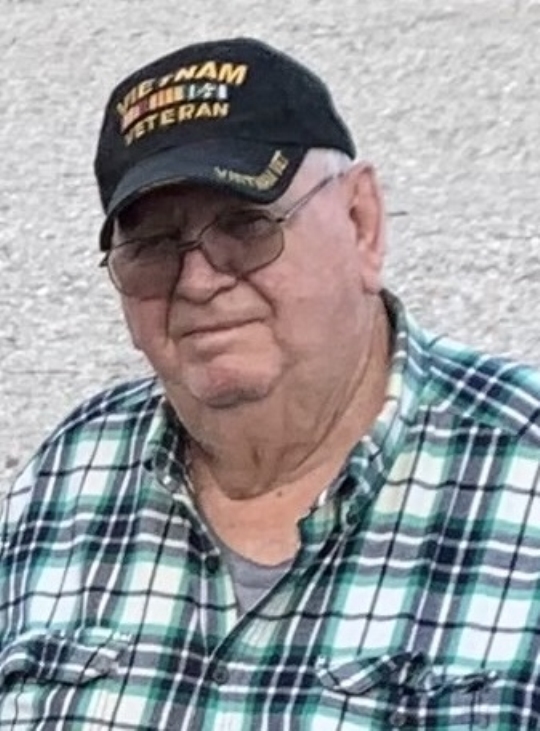 Paul Burge
Wednesday, January 27, 2021
Paul Burge, age 73 of Somerset, Kentucky, passed from this life on Friday, January 22, 2021 at Lake Cumberland Regional Hospital.
He was born on August 8, 1947 in Somerset, son of the late Hollis and Edith Fannin Burge.
Paul was a Vietnam Veteran, having served his country in the US Army. He was a former Lineman for RECC, and of the Baptist faith. He loved to collect antiques, pull tractors, farming, and his old jeep. Paul cherished his family, and was well known for helping those in need.
He was preceded in death by his parents.
He is survived by his wife of forty-one years, Catherine Fay Burge; four sons, Glen Burge (Linda Bryant) of Brodhead, Chris Burge (Ashley Napier) of Somerset, Matthew Burge of Somerset, and Andrew Burge (Ashley) of Somerset; two daughters, Paula Parmley (James) of Somerset, and Marsha Phillips (Mike) of Science Hill; one brother, Bill Burge (Sharon) of Somerset; grandchildren, Tausha Denham, Luke Burge, Logan McClure, Mason Burge, Makenzie Burge, Samantha Phillips, Linsey Silvers, Miranda O'Connor, Kailey Silvers, Lacey Silvers, Jacob "Taco" Adkins, Gavin Napier, Mason Napier, and Logan Napier; and great-grandchildren, Zayden Denham, Zackery Denham, and Hadley Molen.
Visitation will be held on Tuesday, January 26, 2021 from 6:00 p.m. until 8:00 p.m. at Southern Oaks Funeral Home. Funeral Service will be on Wednesday, January 27, 2021 in the Chapel of Southern Oaks Funeral Home with Bro. Rick Watson officiating. Burial will follow in Mill Springs National Cemetery.
Southern Oaks Funeral Home is entrusted with the arrangements for Paul Franklin Burge.