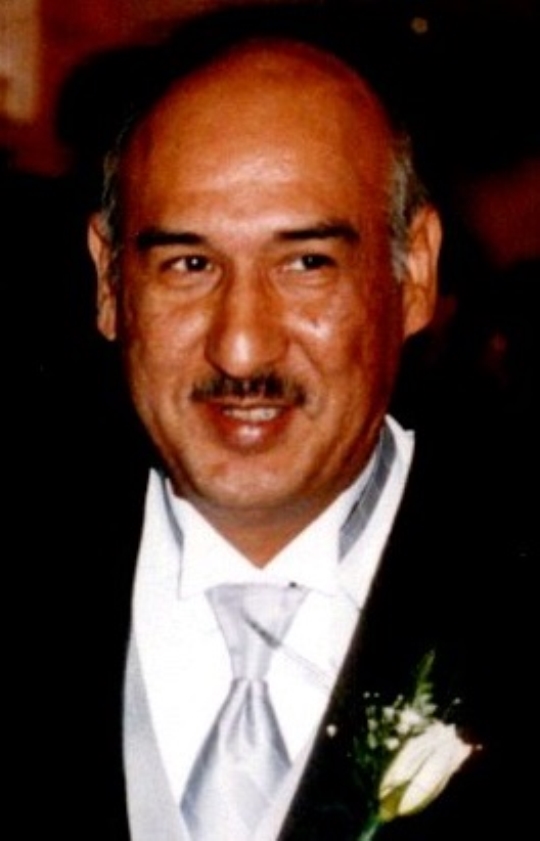 Raul Torres
Monday, April 19, 2021 at 12:00 P.M.
Raul Torres, age 68, of Somerset, Kentucky, passed from this life on Tuesday, April 13, 2021 at Lake Cumberland Regional Hospital.
He was born on February 5, 1953 in Houston, Texas, son of the late Raul and Aurora Galvan Torres.
Raul retired from Cracker Barrel and, loved to play golf with his wife, play the guitar, and listen to 60's rock music. As his wife would describe him, "He was the best husband in the world". He will be missed by all who knew and loved him.
He was preceded in death by his parents, and his sister Sylvia Paloma.
He is survived by his wife, Molly Torres, a sister, Mary Vargas of Houston, Texas, and his father and mother-in-law, Ed and Pat Price.
A Celebration of Life visitation will begin at 12:00 noon on Monday, April 19, 2021 at St. Mildred Catholic Church with Celebration Mass to be held at 1:00 p.m. at the church.
Southern Oaks Funeral Home is entrusted with the arrangements for Raul Torres.