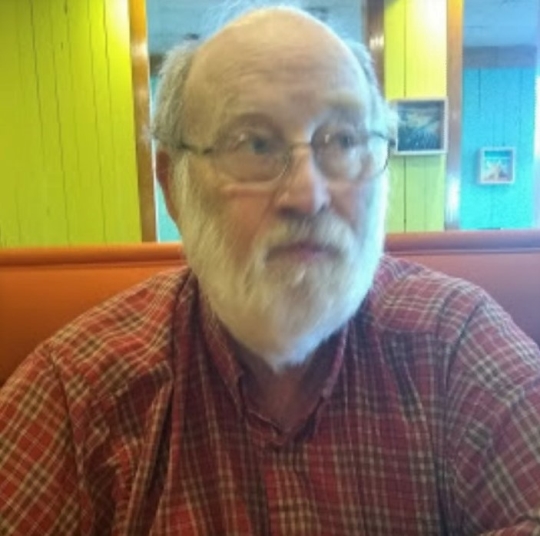 Ray M. Dykes
Wednesday, February 5, 2020 – 12:00 P.M.
Ray M. Dykes age 70, of Somerset, Kentucky passed from this life Sunday, February 2, 2020 at the Jean Waddle Care Center at Lake Cumberland Regional Hospital.
Ray was born March 13, 1949 to the late Cyrus B. Dykes and Ina Hargis Dykes in Somerset, Kentucky.
Ray was of the Baptist faith, a retired truck driver, a proud Army veteran, where he served in Vietnam and Korea. He enjoyed fishing, hunting, outdoors, logging, and truck driving.
He was preceded in death by his parents; brother, Ronald "PeJoe" Dykes; sister, Dorothy Elaine Barnett; step fathers, Howard Mounce and Frank Whitis.
Ray was survived by his son, Bobby Ray Dykes, daughter in law, Janie Dykes of Somerset; David Dykes (Sheila) of Somerset; sisters, Diana Lewis (Howard) of Harrogate, TN; Rebecca Hines (Hoy) of Science Hill; brother in law, David Barnett of Somerset; and multiple half siblings; grandchildren, Meredith Chambers, Chelsy Dykes, Bobby Jo Dykes, Ottis Ray Dykes, and several other grandchildren; and  great grandchildren, Aubree Dykes, Braylee Dykes-Hill, Celestee Dykes-Turpin, and Michael Turpin.
Visitation will be held Wednesday, February 5, 2020 at 10:00 A.M. for family and public at 11:00 A.M. in the Chapel of the Southern Oaks Funeral Home with a funeral service to begin at 12:00 Noon at the funeral home with Bro. Dalous Sears officiating.
Military Honors will be conducted by American Legion Honor Guard Post #38.
Burial will be in Mill Springs National Cemetery in Nancy, Ky.
In lieu of flowers, donations can be made to the Ray Dykes Memorial Fund.
Southern Oaks Funeral Home is entrusted with the arrangements for Ray M. Dykes.