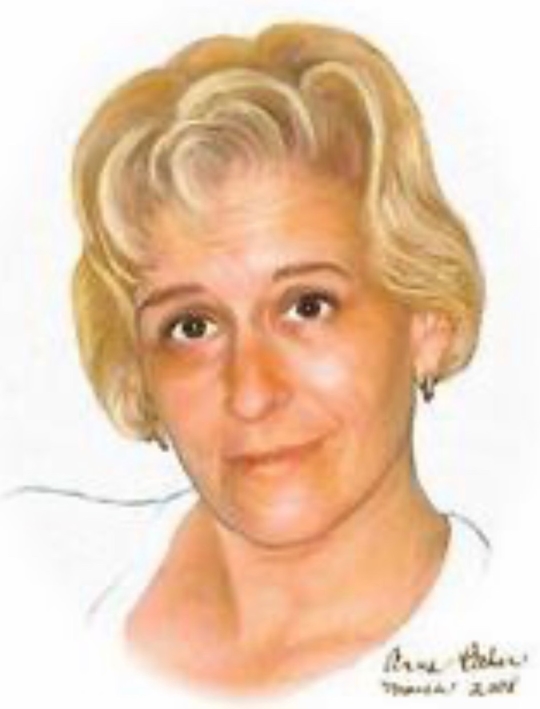 Rebecca Reed
Monday, December 9, 2019 – 1:30 P.M.
Rebecca Reed, age 56 of Somerset, Kentucky, passed from this life on Wednesday December 4, 2019 at her home.
She was born on May 29, 1963 in Corbin, Kentucky, daughter of the late John Byrge and Cara Frances Duvall.
She loved watching wresting and cooking. She will be missed by all who knew and loved her.
She was preceded in death by her parents, and a sister; Freda Jones.
She is survived by two daughters; Amy Frances Stone of Somerset and Kelly Marie Reed (David Sears) of Somerset, three sisters; Anna Baker of Crab Orchard, Margaret Hall of Harrodsburg and Vivian Vickers of Crab Orchard, six grandchildren; Elyja Stone, Andrew Reed, Cheyenne Stone, Trent Reed, Jameson Prewitt and Logan Jasper.
Visitation will begin at 1:00 p.m. on Monday, December 9, 2019 in the Chapel of Southern Oaks Funeral Home with funeral service to be held at 2:00 p.m. at the funeral home. Burial will be in Southern Oaks Cemetery.
In lieu of flowers the family requests that donations be made to the Rebecca Reed Memorial Fund, C/O Southern Oaks Funeral Home.
Southern Oaks Funeral Home is entrusted with the arrangements for Rebecca Reed.