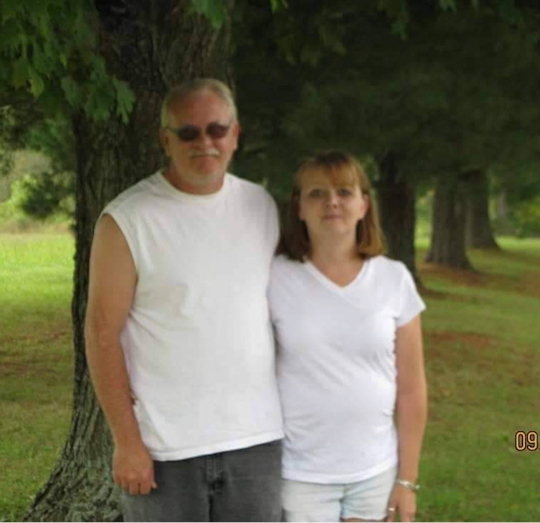 Rhonda Arms
Saturday, July 31st at 11:00 A.M.
Rhonda Arms, age 53 of Nancy Kentucky passed from this life on July 28th, 2021 in Lexington Kentucky. She was born March 12th, 1968 to Carson and Geneva Eldridge in Hazard Kentucky.
Rhonda was a member of the Ringgold Church of God. She loved to cook and make candy. She also enjoyed Halloween and Christmas.
Rhonda is preceded in death by her father, Carson Eldridge.
She has left to cherish her memory her husband, Charles Arms; mother, Geneva Brock; her sons, Joshua Kevin Williams of Somerset Kentucky, Stephen (Debbie) Williams of Somerset Kentucky, David Lee Arms of Nancy Kentucky, Charles Jeffrey Arms of Dayton, Ohio; daughter, Megan Arms of Nancy Kentucky; brother, Carson Randall (JoJo) Eldridge of Garland Band Kentucky; aunt Prudie Janes Lewis of Hazard Kentucky; brother in law, Ralph (Germie) Arms of Somerset Kentucky; and a host of friends, Tony Burton, Dewey Cunnigan, April Kutey, Jake Renner.
Visitation for Rhonda Arms will be held at Southern Oaks Funeral Home on Friday, July 30th at 5:00 P.M. Funeral Services will be held Saturday, July 31st at 11:00 A.M. Interment will follow at Southern Oaks Cemetery.
Southern Oaks Funeral Home is entrusted with the arrangements for Rhonda Arms.