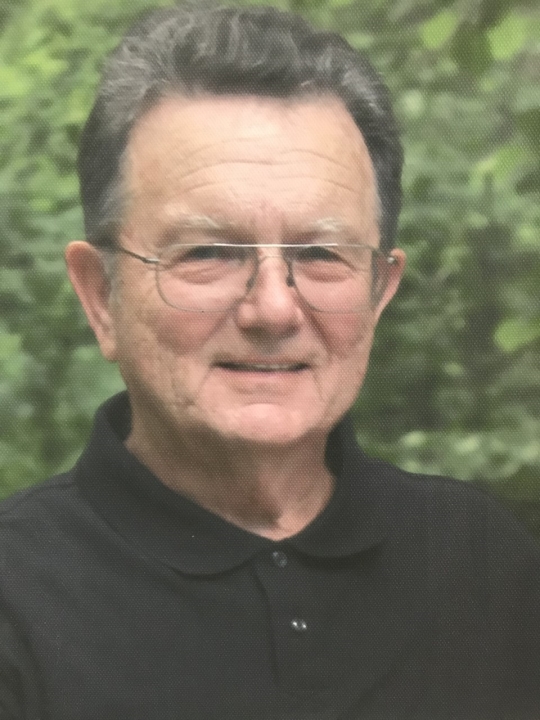 Richard J. Riley
Thursday, November 5, 2020 at 2:00 P.M.
Richard J. Riley, age 74, left this world on November 2, 2020 to return home. He was born on July 28, 1946 on Gays Creek in Perry County, Kentucky to Samuel and Mary Brelsford Riley. He was raised by his paternal grandparents, Big Mom (Laura West Riley) and Big Dad (Roosevelt Riley) in Austin, Indiana.
After completing high school, he came to Somerset, KY to begin college. There he met, fell in love, and married Karin Taylor on July 16, 1966. Mr. Riley had enlisted in the US Air Force and soon the couple were traveling with his duty stations. During those travels, they had two daughters, Kathrina born in West Germany and Stephanie born in California. He didn't have any grandchildren, but cherished Shelby Elbing as a granddaughter. In 1973, Mr. Riley was discharged from the military and returned to Kentucky to live and work the family farm with father-in-law and grandfather-in-law. He was also a rural postal carrier for the US Postal Services and retired in 2011. He was a member of Pleasant Run Baptist Church serving as a Trustee and Sunday School Superintendent. He was a founding member of the Shopville-Stab Volunteer Fire Department and an active member of the Somerset-Pulaski County Rescue Squad. Mr. Riley has done many things in his life, however what he was most proud of was being a son, a husband, a father and a friend.
Mr. Riley was preceded in death by his parents, his grandparents, and his brothers, Gary and Donald.
He leaves, holding his memory close, his wife, Karin Taylor Riley; his daughters, Kathrina Riley of Stab, KY and Stephanie Riley Blevins (Chris) of Goochtown, KY; his sisters, Cindi (Freddy) Goff and Teresa Smith of Cincinnati, Ohio; and many, many family and friends.
Visitation will be held Thursday, November 5, 2020 at 10:00 A.M. in the Chapel of the Southern Oaks Funeral Home with a funeral service to begin at 2:00 P.M. with Bro. Harold Harris and Bro. Ron Barnett officiating, burial will follow in the Short Creek Cemetery.
In lieu of flowers, donations can be made to Short Creek Cemetery Fund or Pleasant Run Baptist Church.
COVID-19 Guidelines are expected to be honored.
Southern Oaks Funeral Home is entrusted with the arrangements for Richard J. Riley.