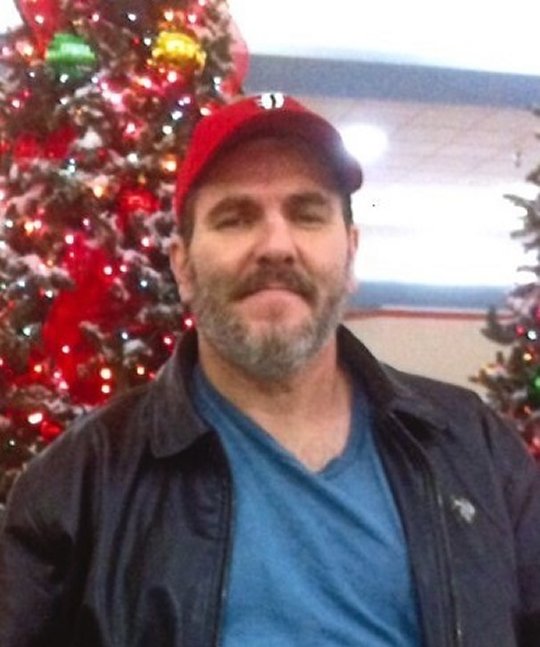 Richard Lee Yonker
Monday, January 8, 2018 – 2:00 P.M.
Richard Lee Yonker, age 53, of Somerset, passed away on Wednesday, January 3, 2018 at the Lake Cumberland Regional Hospital.
He was born on January 6, 1964 in Akron, Ohio, son of Marjorie Ann Weldy Claxton and the late Donald Yonker. Richard was an independent Carpenter and gave of himself tirelessly. He was a generous and giving person who loved to make others laugh and seemed to never meet a stranger. Richard enjoyed fishing, music, dancing and traveling. He loved to entertain others and will be sorely missed by those who knew and loved him. He was of the Protestant Faith.
He is survived by his Mother; Marjorie Claxton, the mother of his children; Noreen Cook , step-son; Brian Yonker of Somerset, Daughters; Amanda Jardinex, Valerie Yonker, brothers; Robert Yonker, Perry Whisenant, Wade Whisenant, Sister; Susan Johannesen, grandchildren; Roxanna Jardinex, Sophia Espinoza, Giana Espinoza, Kiara Tovar, Mauricio Jardinez, Jr., Mark Jardinex, Matthew Jardinez, Madison Jardinex, Xavior Yonker, Jaxson Yonker, Sabrina Yonker, lzabella Yonker, Gage Yonker; nieces; Shelly (Ronnie) Lawhorn, Theresa Thacker, Alma Yonker, Gabe Yonker, Samantha Yonker, Nephews; Joshua Zachary, Cody Yonker and Cody Whisenant , Aunt; Audrey Phipps, and Special Friends; Frank and Marie Brumley as well as a host of other relatives and friends.
Visitation will be from 11:00 a.m. until 2:00 p.m. on Monday, January 8, 2018 in the Chapel of Southern Oaks Funeral Home. The Funeral Service will be on Monday afternoon at 2:00 p.m. in the Funeral Home Chapel with Bro. Bobby Bell officiating, Burial will be in the Ringgold Cemetery.
Pallbearers will be, Ronnie Lawhorn, Brian Yonker, Frank Brumley, Joshua Zachary, Cody Whisnett and Robert Yonker.
In lieu of Flowers the family request that contributions be made to the Richard Lee Yonker Memorial Fund in care of Southern Oaks Funeral Home, 2110 West Highway 914, Somerset, Kentucky. 42503
Southern Oaks Funeral Home is entrusted with the arrangements for Mr. Richard Lee Yonker.