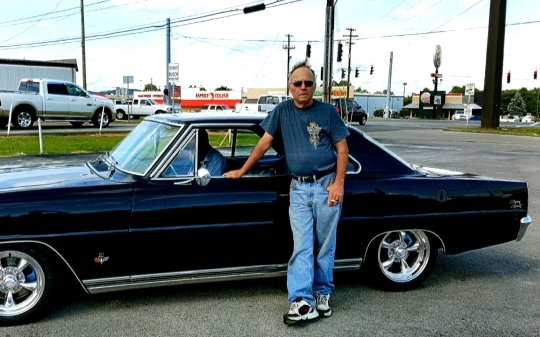 Richard M. Sadler
There will be a service for Richard in the spring of 2021
Richard M. Sadler age 67, of Somerset, Kentucky passed away Thursday, December 10, 2020. He was born September 5, 1953.
He leaves behind to cherish his memory, his wife, Paula Sadler and their two children they shared, Adrian and Star, his mother-in-law, Doris Correll. He was preceded in death by his father, Charles Sadler and his father-in-law, Paul R. Nelson.
He also leaves behind his mother, Inette Sadler, two children, Kyle Sadler and Taryn Seward, four grandchildren, two sisters, Pate Sadler and Donna White, one son-in-law, David Seward and one daughter-in-law, Stacey Sadler.
He will be greatly missed! Richard loved golf, drag racing, and music. He was a Mayor of Burnside for 12 years. He has been an employee of the phone company for back as far as GTE to Windstream for 38 years. He was a Senior Engineer.
There will be a service for Richard in the spring of 2021, Due to COVID-19. He would want everyone safe and to remember all the great times shared. There will be an announcement, to when his wife will have outdoor services. This will be held at Cole Park in Burnside.
Paula would like to thank Amethyst Home Health and all the health care providers that helped with his care.
Southern Oaks Funeral Home is entrusted with the arrangements for Richard M. Sadler.