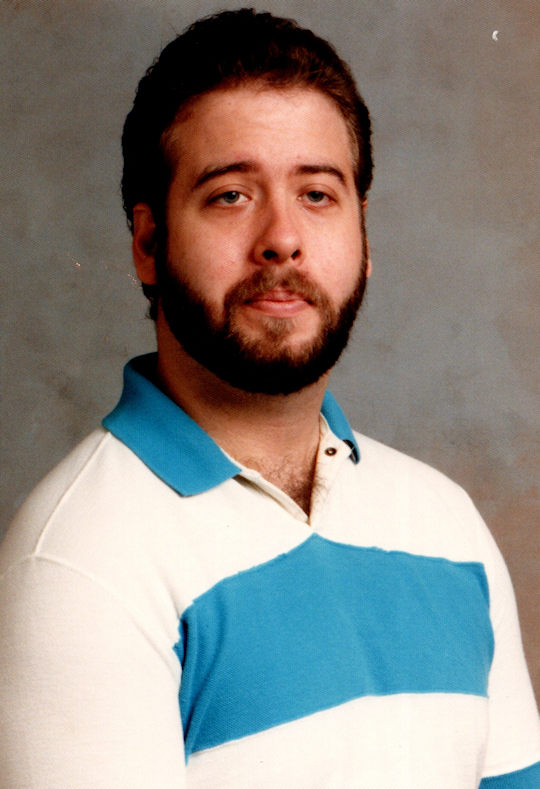 Robert A. Frederick II
Friday, April 8, 2022 at 2:00 P.M.
Robert A. Frederick II, age 52 of Somerset, Kentucky, passed from this life on Tuesday, April 5, 2022 at Lake Cumberland Regional Hospital.
He was born on June 6, 1969 in Dayton, Ohio, the son of Robert Frederick and the late Alice Dozier Frederick.
He enjoyed fishing, hunting, playing baseball and wrestling. He loved all kinds of animals, but most of all he loved and cherished his family and his fur baby, June Bug.
He was preceded in death by his mother.
He is survived by his father, Robert Frederick; his wife of 25 years, Peggy Frederick; stepson, Jonathan Floyd of Eubank; stepdaughters, Jamie Floyd and Jody Floyd of Eubank; and sisters, Donna (Mark) Vaughan of Somerset, Barbara (Roger) Tackett of Burnside and Debbie (Michael) Evans of Somerset.
Visitation will begin at 12:00 p.m. on Friday, April 8, 2022 at Southern Oaks Funeral Home with memorial services to be held at 2:00 p.m. at the funeral home. Burial will be in Southern Oaks Cemetery.
Southern Oaks Funeral Home is entrusted with the arrangements for Robert A. Frederick II.