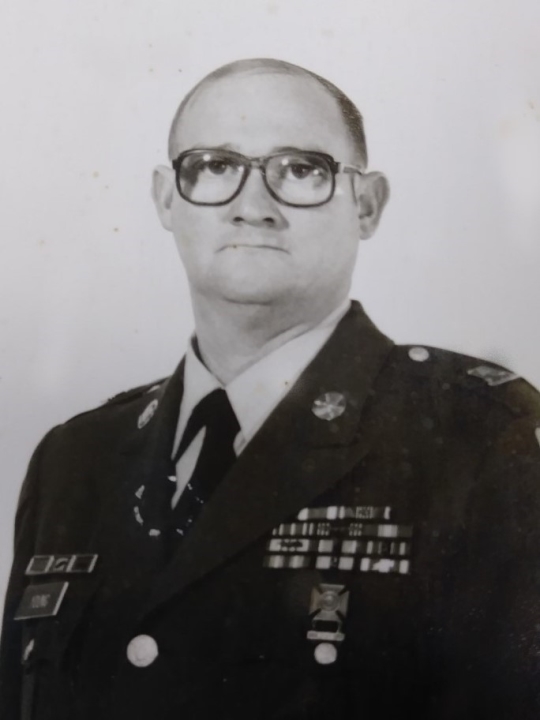 Robert A. Young
Monday, October 19, 2020 – 12:00 P.M.
Robert A. Young, born on the 10th of June 1949 in McCreary County, Kentucky, departed from this life on Thursday, October 15, 2020 reaching the age of 71.
He was a US Army Retired 1SGt, Vietnam Combat Veteran, KY Colonel, Freedom Fighter and member of American Legion Post#38. He loved hiking, fishing, camping, anything outdoors but most of all cherished his grandchildren and great-grandchildren.
Robert was preceded in death by his wife of 22 years, Brenda Young, his parents, Willie and Angeline Young.
He is survived by his sons, Jerry Young (Amanda) of Burnside, Robert Young (Missy) of Somerset, Jeff Young (Alta) of Burnside, son, Ray Burton (Amy) of Texas, daughters, Connie Bray, Lisa Crabtree, Penny Burton all of Somerset, brother, Joe Young (Bernice) of Burnside, sister, Dorothy Young of Burnside, 27 grandchildren, 19 great-grandchildren, special friends, Janice Simpson and family, Leo Marderly and all his friends at American Legion Honor Guard Post#38.
Visitation will be held Monday, October 19, 2020 at 11:00 A.M. in the Chapel of the Southern Oaks Funeral Home with a funeral service to begin at 12:00 P.M. with Bro. Clyde Strunk officiating.
Burial will be in the Cooper Creek Cemetery in McCreary County.
Military Honors will be conducted by American Legion Honor Guard Post#38.
Southern Oaks Funeral Home is entrusted with the arrangements for Robert A. Young.