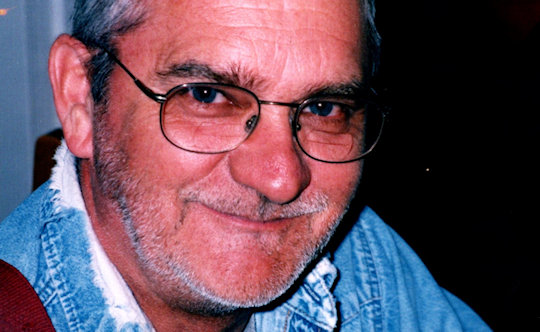 Robert "Bobby" Fulcher
Sunday, January 2, 2021 at 1:00 P.M.
Robert "Bobby" Fulcher, age 75, of Somerset, Kentucky passed from this life Sunday, December 26, 2021 at Lake Cumberland Regional Hospital.
Bobby was born February 7, 1946 to Gurden Fulcher and Martha Cain Fulcher in Chattanooga, Tennessee.
He was of the Baptist faith and enjoyed farming, cattle, hunting, going to tractor pulls, enjoyed people and helping people in need.
Bobby was preceded in death by his parents, Gurden and Martha Fulcher and son, Chris McQueary.
He leaves behind to cherish his memory, his wife, Irene Fulcher whom he married on November 15, 1980 in Tennessee; son, Robert Fulcher (Jodena) of Somerset; daughters, Angela Skilling (Matthew Sr.) of Somerset; Tracy Gregory (Dave) of IN; Sherry Jordan (Mark) of IN; brothers, William Billy Fulcher of Somerset; Johnny Fulcher of Lexington, Ky; sisters, Barbara Fulcher of Somerset; halfsister, Jackie Klee (Mark) of Lexington, Ky; nieces, Morgan Fulcher of Lexington, Ky; great-nephews, Noah and Alexander; many grandchildren and 1 great-grandchild; along with special friends, Barry Head, Wes Hargis, TJ Hargis, Ned Purcell and family.
Visitation will be held on Saturday, January 1, 2022 at 5 P.M. in the Chapel of the Southern Oaks Funeral Home. Visitation will resume on Sunday, January 2, 2021 at 11 A.M. at the funeral home with a funeral service to begin at 1 P.M. with Bro. Wes Hargis officiating. Burial will follow in Eden Cemetery.
Pallbearers will be Robert Fulcher, Ronnie Stigall, Matthew Skilling Jr., Matthew Skilling Sr., Corey Morgan and Roy Johnson. Southern Oaks Funeral Home is entrusted with the arrangements for Robert "Bobby" Fulcher.