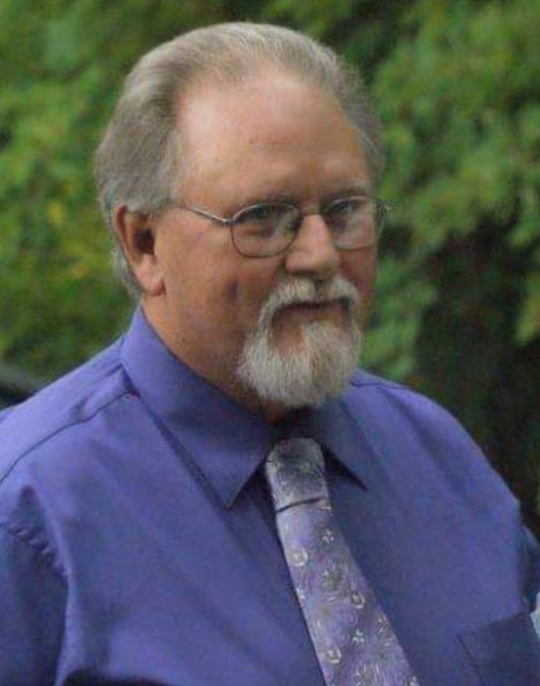 Robert Dwain "Bobby" Dalton
Saturday, June 20, 2020 – 2:00 P.M.
Robert Dwain "Bobby" Dalton, age 77, of Somerset, Ky departed this life at his residence on June 17, 2020.
Bobby was born May 13, 1943 in DeLand, IL, being the eldest child of the late Robert and Stella Cooper Dalton. He was saved at Delmar Church of the Nazarene at a young age and was a member of the Denham Street Baptist Church. Bobby was brought up in a household where bluegrass music was predominant mainly due to his father and mother playing instruments and singing. His life was filled with music, learning to play the banjo at an early age and singing all over the country. Bobby's musical background includes playing with such groups as Clyde and Marie Denney and The Kentuckians, The Bluegrass Mediations, The Daltons and the Bluegrass Crackerjacks. In addition, he played at Silver Dollar City in Branson, Missouri; National DJ Convention and other venues at the Grand Ole Opry in Nashville, TN as well as being part of the opening act for the Cannery in Nashville. He was commissioned a Kentucky Colonel during Kentucky Governor Paul Patton's administration. Bobby's vocations included carpenter and truck driver for many years. He was an extremely pleasant person, never meeting a stranger. He loved his music but the love of his family far exceeded any other interests.
Bobby leaves behind to cherish his memory his beloved wife, Jan Denney Dalton, who he married on September 9, 2011 in Gatlinburg, TN. Other survivors include: one daughter, Janet Dalton (Jon Hunt) of Alexandria, Ky; one son, Richard Dalton of Somerset, Ky., stepsons: Billy Joe Moistner and Stacy Lynn Johnson; twin granddaughters, Kayli Yutzy Clark (Jake) and Emily Yutzy Strunk (Jake) both of Whitley City, Ky., step grandchildren: Tori Johnson, Levi Johnson, Rokko Johnson Oscar Moistner, and Andrew Hunt; great-grandsons, Weston and Jensen Clark, and step-granddaughters, Raegan Johnson and Arian Johnson, sisters: Loretta (Keith) Buchanan of Illinois, Rita Wooldridge of Illinois and Carolyn (Larry) Norfleet of Nancy; brothers, James Kelly (Sharon) Dalton of Nancy and Randy (Kim) Dalton of Bronston; Sisters-in-law: Debbie Dalton, Teal Dalton, Karen Denney Mofield, Kathy (Eddie) Corder, Evelyn (Keith) Dalton, Marie Denney, Marilyn Loucks; Brothers-in-law: Tony Burton, Arnold (Kay) Denney, Phillip (Patty) Denney, Bill (Sue) Denney along with numerous other family members and friends.
Along with his parents, he was preceded in death by his loving and beautiful wife of 49 years, Ellen Elaine Dalton; his brothers, Rex Dalton, Larry "Poochie" Dalton, Jeffrey Dalton; and sisters-in-law: Anna Jean Brock; brothers-in-law, David Wooldridge, Kevin Brock, Jackie "Gene" Denney, Charles Robert Burton, Clarence Andrew Burton, and Jackie Earl Burton.
Visitation will begin at 11:00 A.M. Saturday, June 20, 2020 at Denham Street Baptist Church until time for the funeral service at 2:00 P.M. with Bro. Jeff Griffith and Bro. Richard Dalton officiating. Burial will be at DeLand Cemetery in Illinois on Monday, June 22, 2020 at 2:00 P.M.
In lieu of flowers, the family requests contributions be made to Hospice of Lake Cumberland.
Southern Oaks Funeral Home is entrusted with the arrangements for Robert D. Dalton.