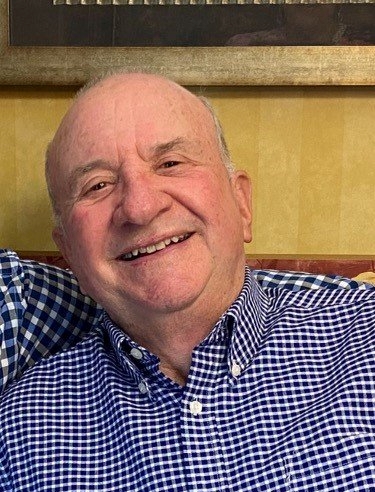 Rodrick Edgar Smith
Thursday, May 19, 2022 at 11 A.M.
Rodrick Edgar Smith, age 79, of Nancy, Kentucky passed away suddenly on May 13, 2022 at his home.
Rod was born on June 27, 1942 in Trimble, Ky, to the late Jacob F. Smith and Adria F. Smith.
He was a member of White Oak Baptist Church, where he especially enjoyed his Sunday School Class. He also loved his Rook buddies whom he spent a lot of time with. He enjoyed spending time on the farm and did a full days work, the day he died. He worked for Trane Company in Lexington, Ky and also was a salesman and part owner of Allied Tools.
Rod is survived by his loving wife, Peggy Daulton Smith of nearly 58 years; one daughter, Kimber (Bobby) Thomas of Lexington, Ky; three grandchildren, Kiersten Nycole (Patrick) Ridge, VA; Jacob Daulton Thomas, and Karly Catherine Thomas of Lexington, Ky; two brothers, Quinton J. (Glenda) Smith and Phillip A. Smith (Judy) both of Lexington, Ky; brother in law, Michael (Alfreida) Daulton, sister in laws, Marilyn (Richard) Claunch, Stellene Adams, Maudena (Johnny) Beaty all of Nancy, Ky; and a host of nieces, nephews and cousins.
Visitation will be held on Wednesday, May 18, 2022 from 5 to 8 P.M. in the Chapel of the Southern Oaks Funeral Home.
Visitation will continue on Thursday, May 19, 2022 from 9 to 11 A.M. at White Oak Baptist Church with a funeral service to begin at 11 A.M. at the church with Pastor Larry Butte, Dr. James Floyd and Bishop Al Gwinn officiating. Burial will follow in Mill Springs National Cemetery.
In lieu of flowers, donations can be made to Gideon Memorial Bible Plan.
Full Military Honors will be conducted by American Legion Honor Guard Post 38.
Southern Oaks Funeral Home is entrusted with the arrangements for Rodrick Edgar Smith