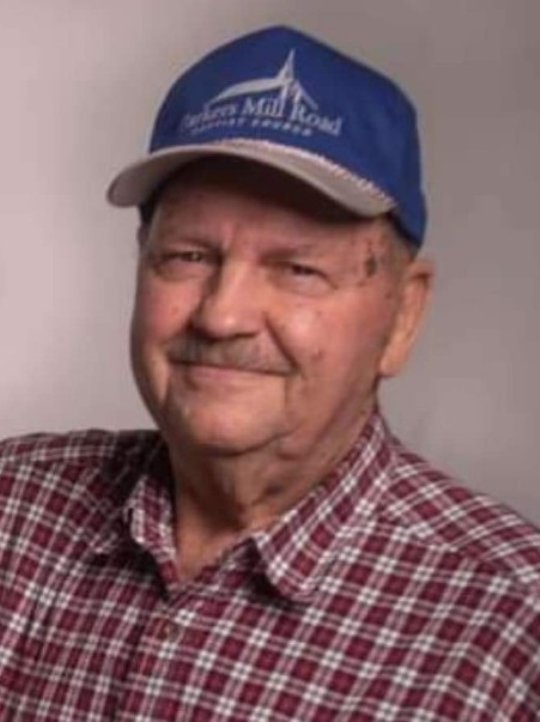 Ronald Douglas Beshears
Monday, October 12, 2020 – 2:00 P.M.
Ronald Douglas Beshears, age 73, of Somerset, Kentucky, went to be with the Lord on Friday, October 9, 2020 at Hospice of Lake Cumberland.
He was born on March 26, 1947 in Naomi, Kentucky, son of the late Roy and Thelma Walters Beshears.
Ron was a proud member of Parkers Mill Road Baptist Church, where he faithfully and proudly served as Deacon. He served his country in the United States Army, and was stationed in Korea for a time, and later went to work for G.T.E. where he retired as a cable splicer and repairman. Ron loved his Lord, his family, and his church family. He enjoyed spending time with his wife, Juritha, while out driving around admiring God's creation and "Deer Looking". He loved the outdoors with a passion for hunting and fishing. He loved spending time with his church family during church socials and fellowships. His favorite Bible verse was Philippians 4:13 "I can do all things through Christ which strengthens me". He was a warrior for the Lord and his life and caring personality shined a bright light on a dark world.
He was preceded in death by his parents; brother, Roger Beshears; his grandmother Cora Walters, grandfather, Jim Beshears, and grandmother Alta.
He is survived by his beloved wife, Juritha Thompson Beshears, whom he married on May 3, 1969 in the Oak Hill Community; his son, Troy (Debbie) Beshears of Somerset; his daughter, Lorie Coleman of Hopkinsville, KY; brother Tim (Beth) Beshears of Somerset; sisters, Angie Howard of Somerset, Sharon (Dean) Collins of Somerset, Arlene Cash of Ferguson, Debbie Daulton of Somerset, and Lisa Whitaker of Somerset; sisters-in-law, Felicia (Don) Armstrong of Indiana, Marsha (Tim) Chaney of Somerset, Donna Mink of Somerset, Edna (Sonja) Burkhart of Blanchester, OH, Faye Hopper of Northern, KY, and Norma Coner of Somerset; brothers-in-law, Merrell (Rita) Thompson of Madisonville, KY, and Ron (Kathy) Thompson of Somerset; four fabulous grandchildren, Katelyn Bowman (Branden) of Nancy, Kari Morrow (Adam) of Bronston, Brandon Allen of Lexington, and Ally Coleman of Campbellsville, KY; two great-grandchildren, Landen Walker Bowman (Papaw's buddy) and Lydia Elizabeth Bowman (Papaw's sweet little girl).
Visitation will begin at 11:00 a.m. on Monday, October 12, 2020 at Parkers Mill Road Baptist Church with funeral services to be held at 2:00 p.m. on Monday at the church with Bro. Darry Hatfield officiating.  Burial will be in Southern Oaks Cemetery. Military Honors will be provided by the American Legion Post #38 Honor Guard.
Southern Oaks Funeral Home is entrusted with the arrangements for Ronald Douglas Beshears.